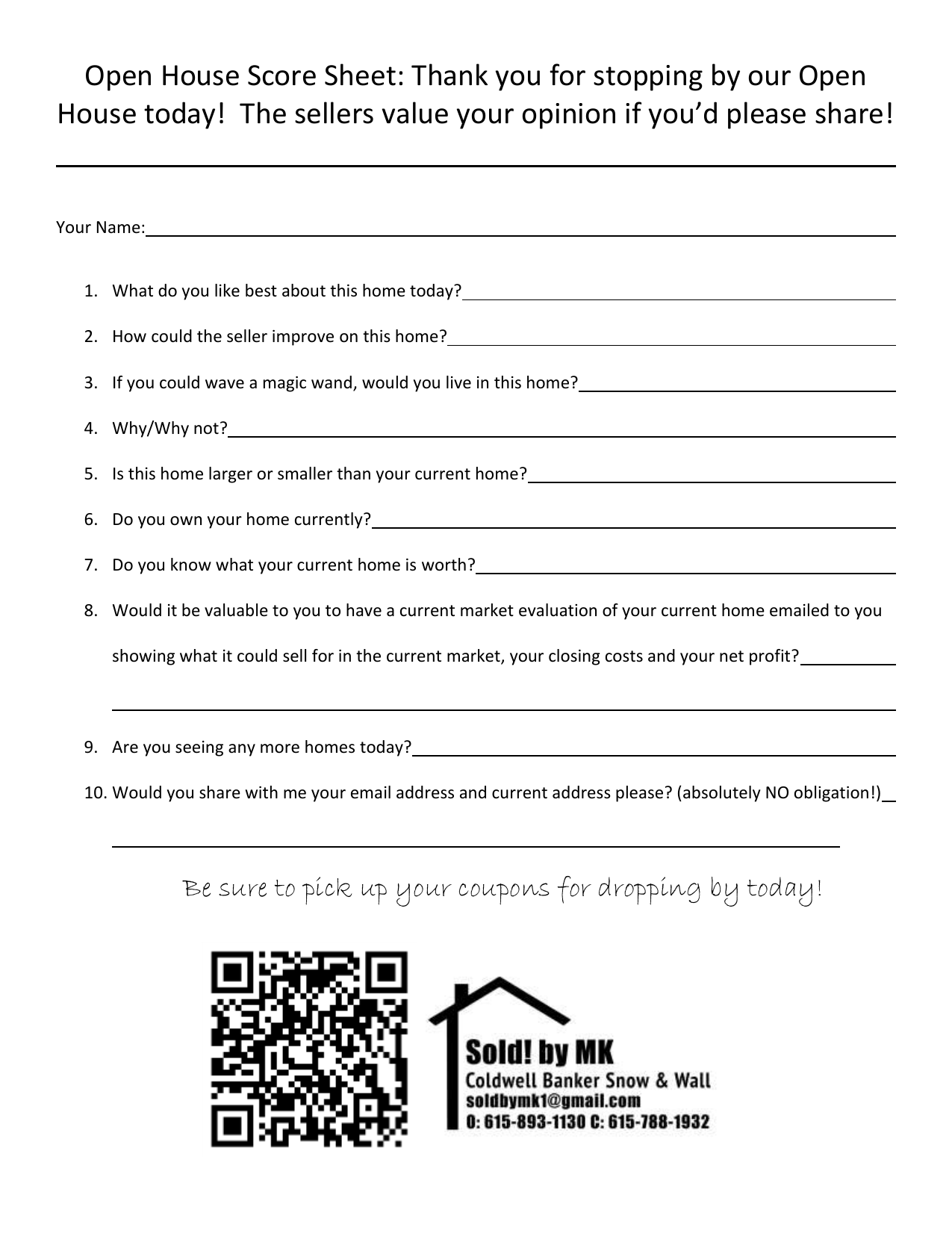 Open House Score Sheet: Thank you for stopping by our Open
House today! The sellers value your opinion if you'd please share!
Your Name:
1. What do you like best about this home today?
2. How could the seller improve on this home?
3. If you could wave a magic wand, would you live in this home?
4. Why/Why not?
5. Is this home larger or smaller than your current home?
6. Do you own your home currently?
7. Do you know what your current home is worth?
8. Would it be valuable to you to have a current market evaluation of your current home emailed to you
showing what it could sell for in the current market, your closing costs and your net profit?
9. Are you seeing any more homes today?
10. Would you share with me your email address and current address please? (absolutely NO obligation!)
Be sure to pick up your coupons for dropping by today!