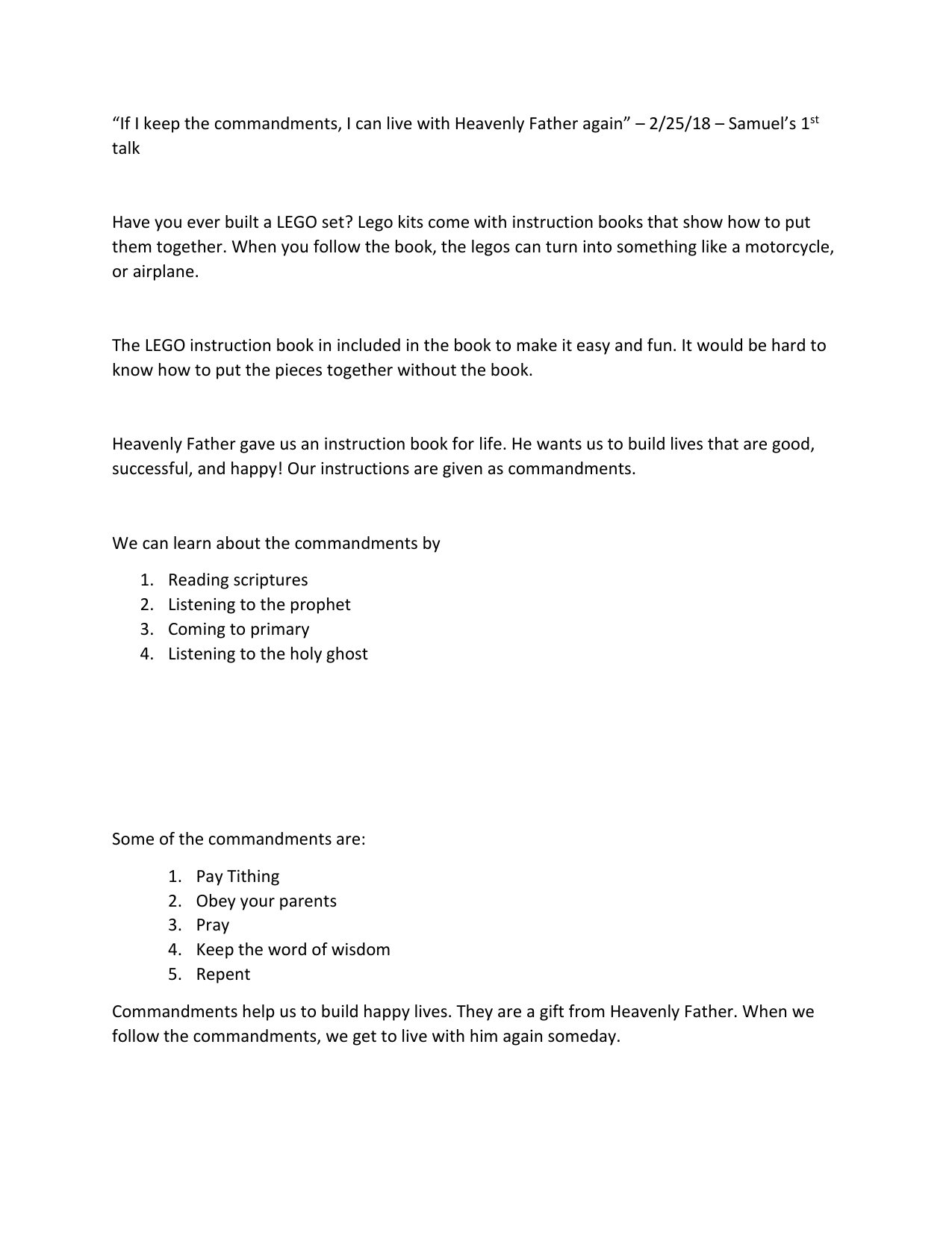 "If I keep the commandments, I can live with Heavenly Father again" – 2/25/18 – Samuel's 1st
talk
Have you ever built a LEGO set? Lego kits come with instruction books that show how to put
them together. When you follow the book, the legos can turn into something like a motorcycle,
or airplane.
The LEGO instruction book in included in the book to make it easy and fun. It would be hard to
know how to put the pieces together without the book.
Heavenly Father gave us an instruction book for life. He wants us to build lives that are good,
successful, and happy! Our instructions are given as commandments.
We can learn about the commandments by
1.
2.
3.
4.
Reading scriptures
Listening to the prophet
Coming to primary
Listening to the holy ghost
Some of the commandments are:
1.
2.
3.
4.
5.
Pay Tithing
Obey your parents
Pray
Keep the word of wisdom
Repent
Commandments help us to build happy lives. They are a gift from Heavenly Father. When we
follow the commandments, we get to live with him again someday.