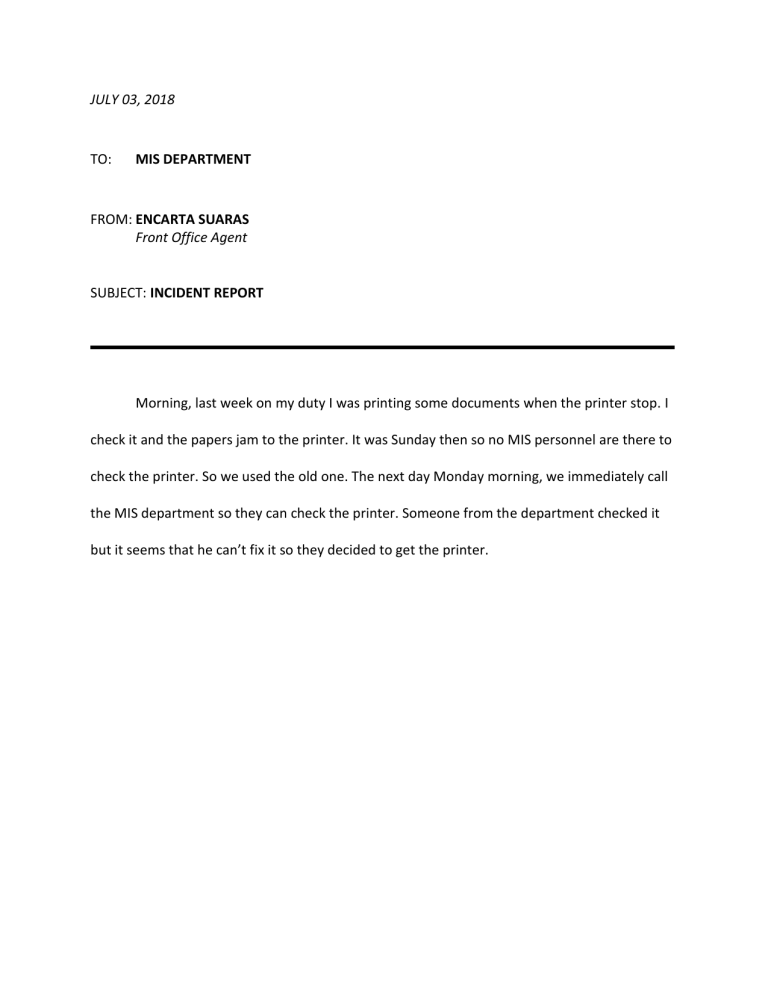 JULY 03, 2018
TO:
MIS DEPARTMENT
FROM: ENCARTA SUARAS
Front Office Agent
SUBJECT: INCIDENT REPORT
Morning, last week on my duty I was printing some documents when the printer stop. I
check it and the papers jam to the printer. It was Sunday then so no MIS personnel are there to
check the printer. So we used the old one. The next day Monday morning, we immediately call
the MIS department so they can check the printer. Someone from the department checked it
but it seems that he can't fix it so they decided to get the printer.