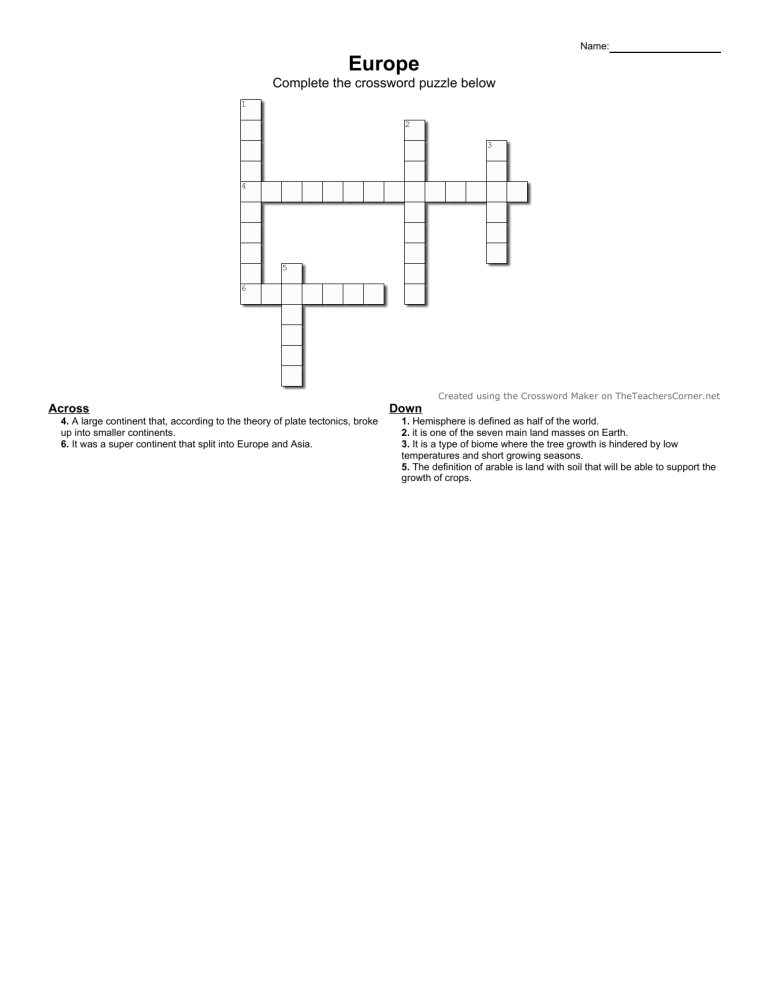 Name:
Europe
Complete the crossword puzzle below
1
2
3
4
5
6
Created using the Crossword Maker on TheTeachersCorner.net
Across
4. A large continent that, according to the theory of plate tectonics, broke
up into smaller continents.
6. It was a super continent that split into Europe and Asia.
Down
1. Hemisphere is defined as half of the world.
2. it is one of the seven main land masses on Earth.
3. It is a type of biome where the tree growth is hindered by low
temperatures and short growing seasons.
5. The definition of arable is land with soil that will be able to support the
growth of crops.