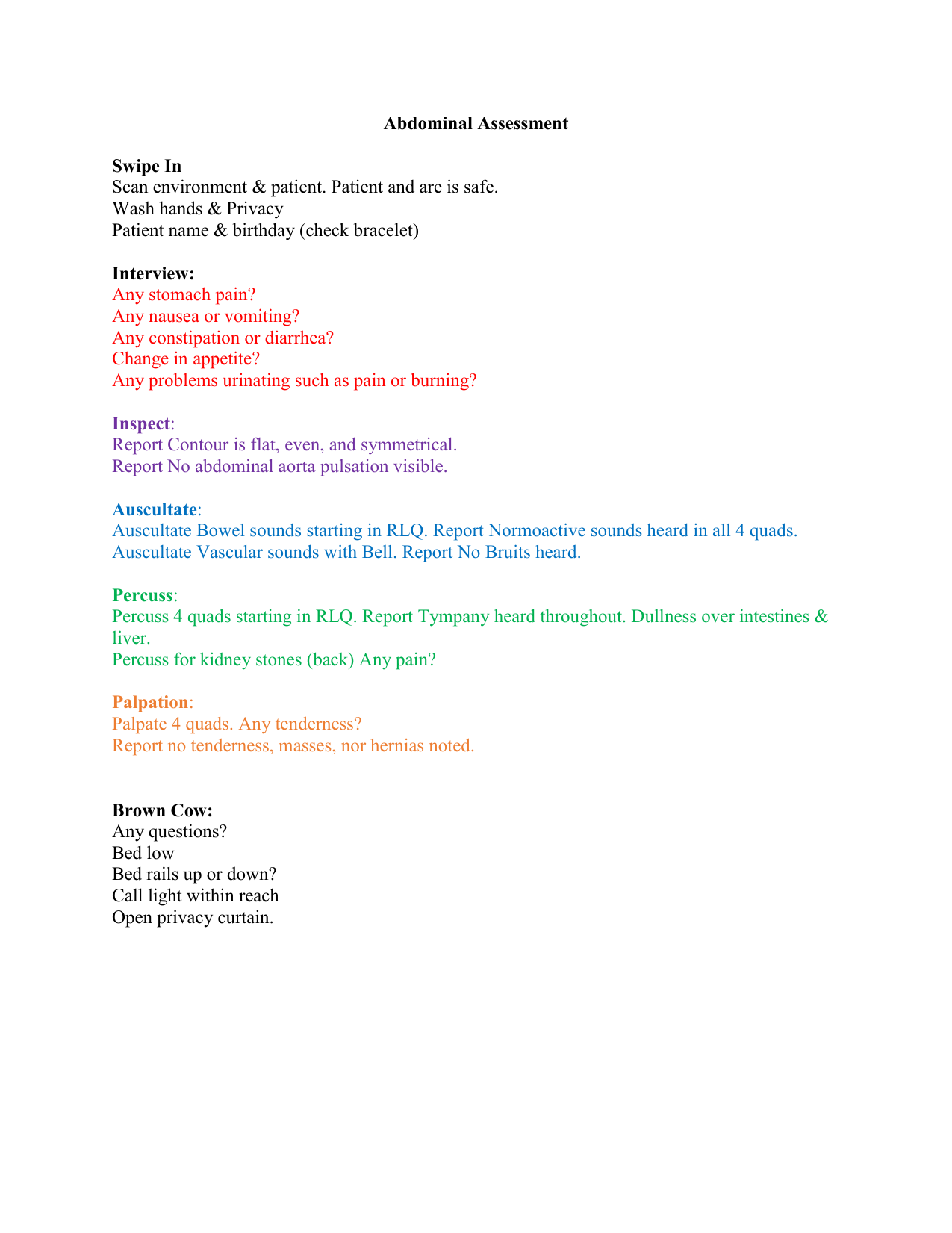 Abdominal Assessment
Swipe In
Scan environment & patient. Patient and are is safe.
Wash hands & Privacy
Patient name & birthday (check bracelet)
Interview:
Any stomach pain?
Any nausea or vomiting?
Any constipation or diarrhea?
Change in appetite?
Any problems urinating such as pain or burning?
Inspect:
Report Contour is flat, even, and symmetrical.
Report No abdominal aorta pulsation visible.
Auscultate:
Auscultate Bowel sounds starting in RLQ. Report Normoactive sounds heard in all 4 quads.
Auscultate Vascular sounds with Bell. Report No Bruits heard.
Percuss:
Percuss 4 quads starting in RLQ. Report Tympany heard throughout. Dullness over intestines &
liver.
Percuss for kidney stones (back) Any pain?
Palpation:
Palpate 4 quads. Any tenderness?
Report no tenderness, masses, nor hernias noted.
Brown Cow:
Any questions?
Bed low
Bed rails up or down?
Call light within reach
Open privacy curtain.