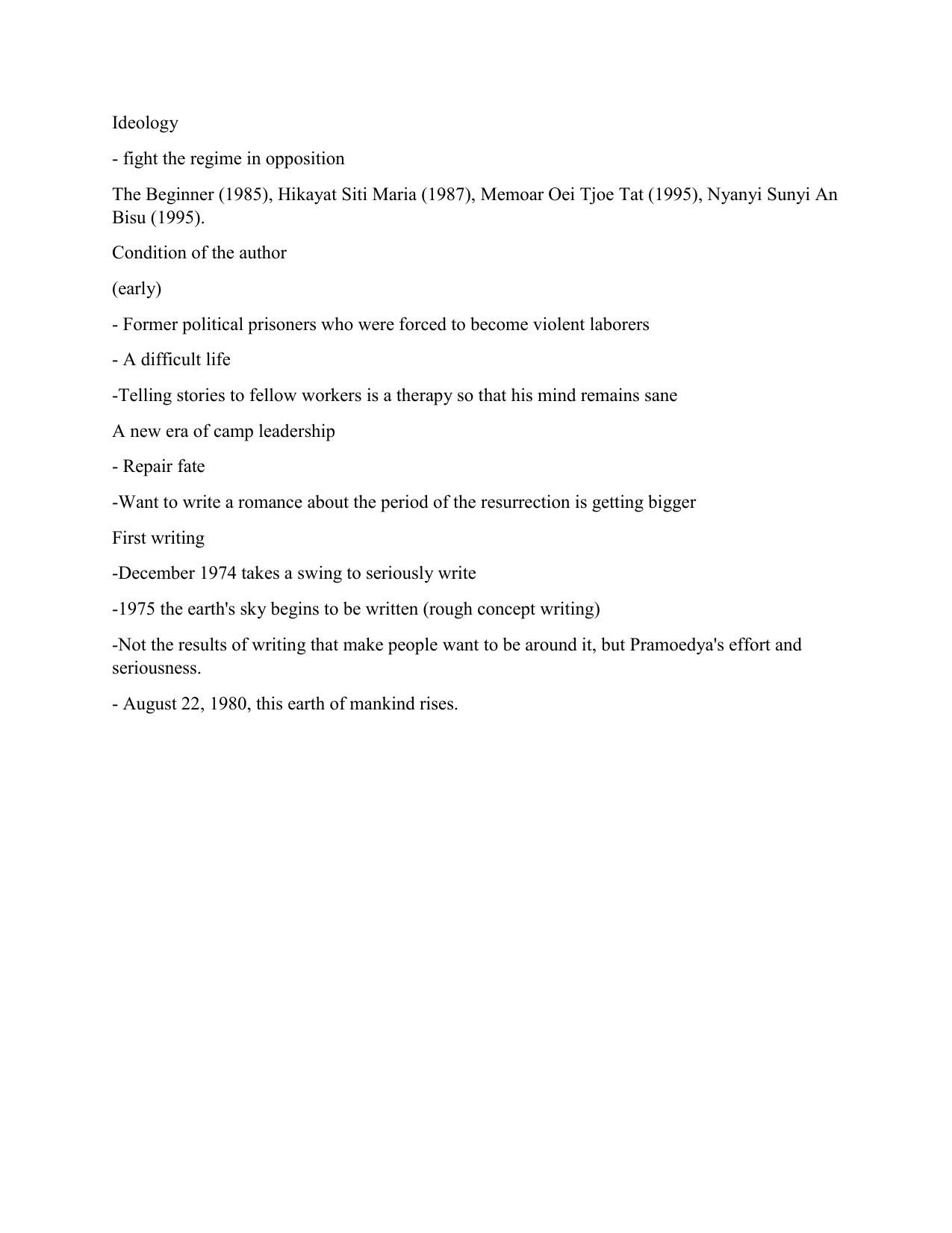 Ideology
- fight the regime in opposition
The Beginner (1985), Hikayat Siti Maria (1987), Memoar Oei Tjoe Tat (1995), Nyanyi Sunyi An
Bisu (1995).
Condition of the author
(early)
- Former political prisoners who were forced to become violent laborers
- A difficult life
-Telling stories to fellow workers is a therapy so that his mind remains sane
A new era of camp leadership
- Repair fate
-Want to write a romance about the period of the resurrection is getting bigger
First writing
-December 1974 takes a swing to seriously write
-1975 the earth's sky begins to be written (rough concept writing)
-Not the results of writing that make people want to be around it, but Pramoedya's effort and
seriousness.
- August 22, 1980, this earth of mankind rises.