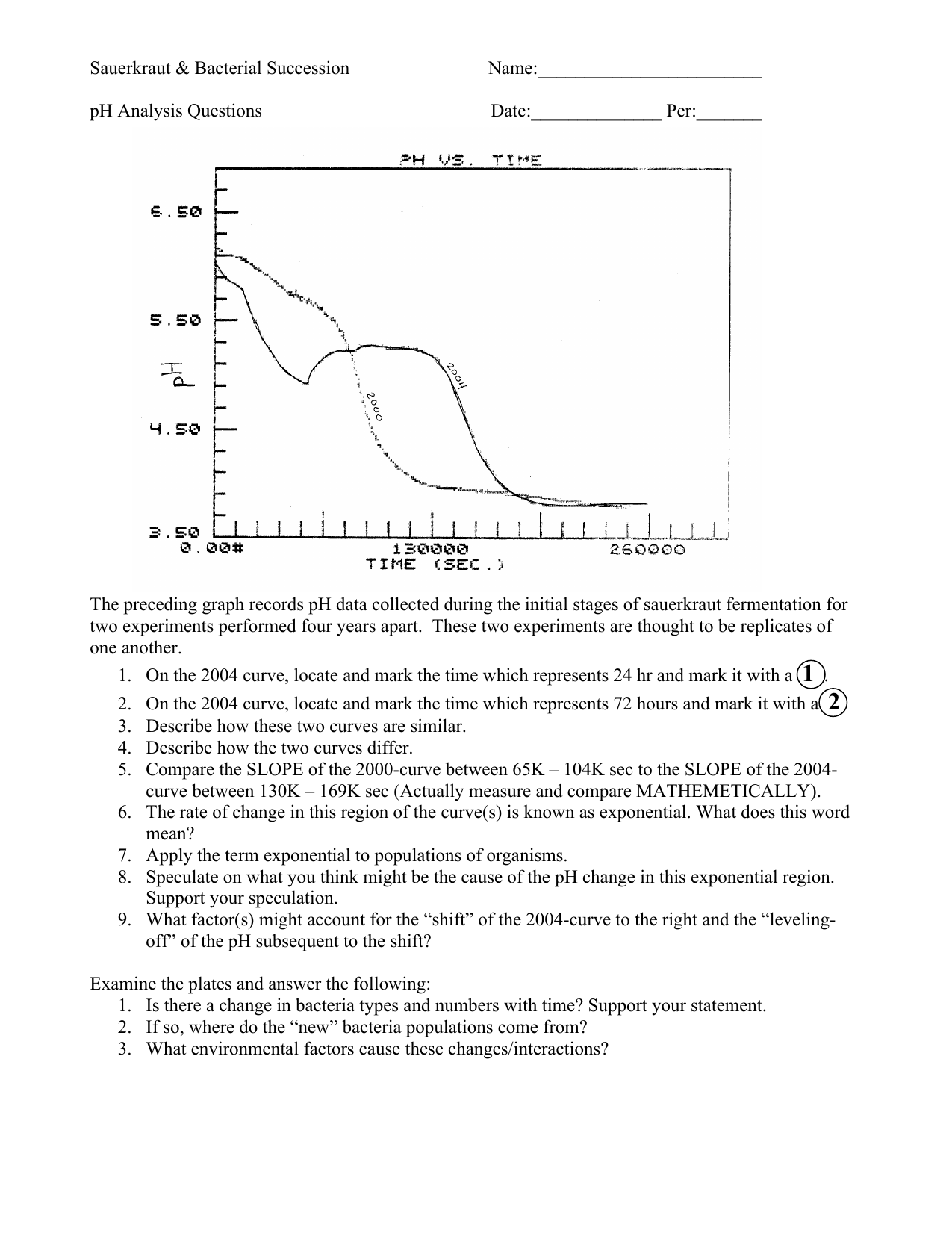 Sauerkraut & Bacterial Succession
Name:________________________
pH Analysis Questions
Date:______________ Per:_______
The preceding graph records pH data collected during the initial stages of sauerkraut fermentation for
two experiments performed four years apart. These two experiments are thought to be replicates of
one another.
1. On the 2004 curve, locate and mark the time which represents 24 hr and mark it with a 1 .
2.
3.
4.
5.
6.
7.
8.
9.
On the 2004 curve, locate and mark the time which represents 72 hours and mark it with a 2
Describe how these two curves are similar.
Describe how the two curves differ.
Compare the SLOPE of the 2000-curve between 65K – 104K sec to the SLOPE of the 2004curve between 130K – 169K sec (Actually measure and compare MATHEMETICALLY).
The rate of change in this region of the curve(s) is known as exponential. What does this word
mean?
Apply the term exponential to populations of organisms.
Speculate on what you think might be the cause of the pH change in this exponential region.
Support your speculation.
What factor(s) might account for the "shift" of the 2004-curve to the right and the "levelingoff" of the pH subsequent to the shift?
Examine the plates and answer the following:
1. Is there a change in bacteria types and numbers with time? Support your statement.
2. If so, where do the "new" bacteria populations come from?
3. What environmental factors cause these changes/interactions?