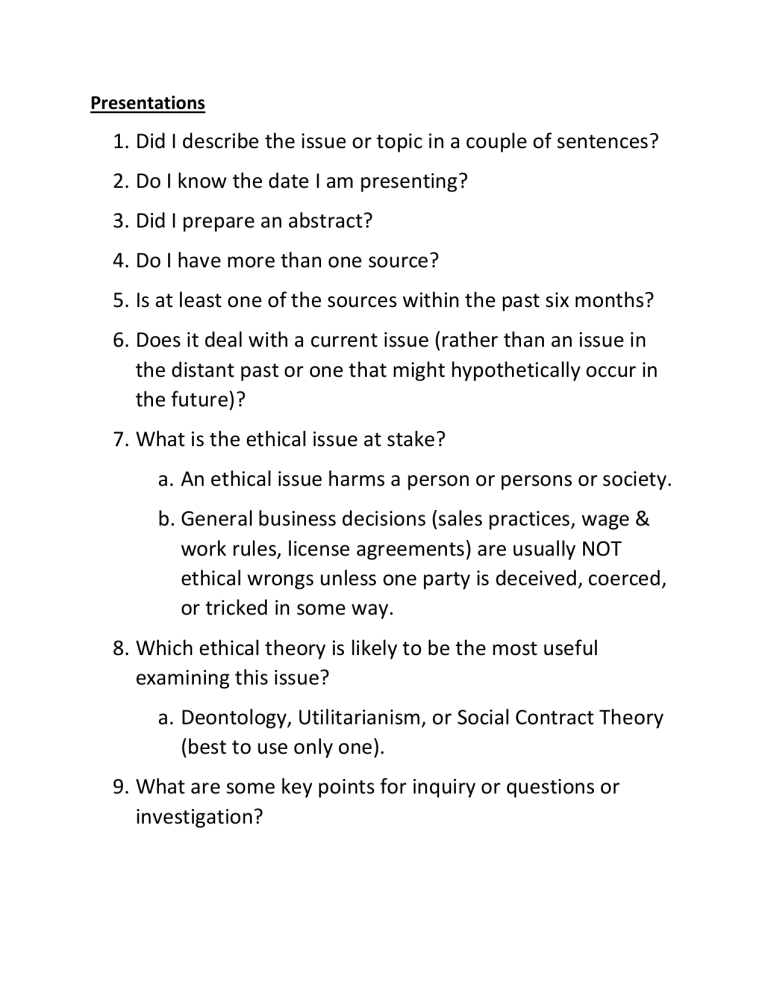 Presentations
1. Did I describe the issue or topic in a couple of sentences?
2. Do I know the date I am presenting?
3. Did I prepare an abstract?
4. Do I have more than one source?
5. Is at least one of the sources within the past six months?
6. Does it deal with a current issue (rather than an issue in
the distant past or one that might hypothetically occur in
the future)?
7. What is the ethical issue at stake?
a. An ethical issue harms a person or persons or society.
b. General business decisions (sales practices, wage &
work rules, license agreements) are usually NOT
ethical wrongs unless one party is deceived, coerced,
or tricked in some way.
8. Which ethical theory is likely to be the most useful
examining this issue?
a. Deontology, Utilitarianism, or Social Contract Theory
(best to use only one).
9. What are some key points for inquiry or questions or
investigation?