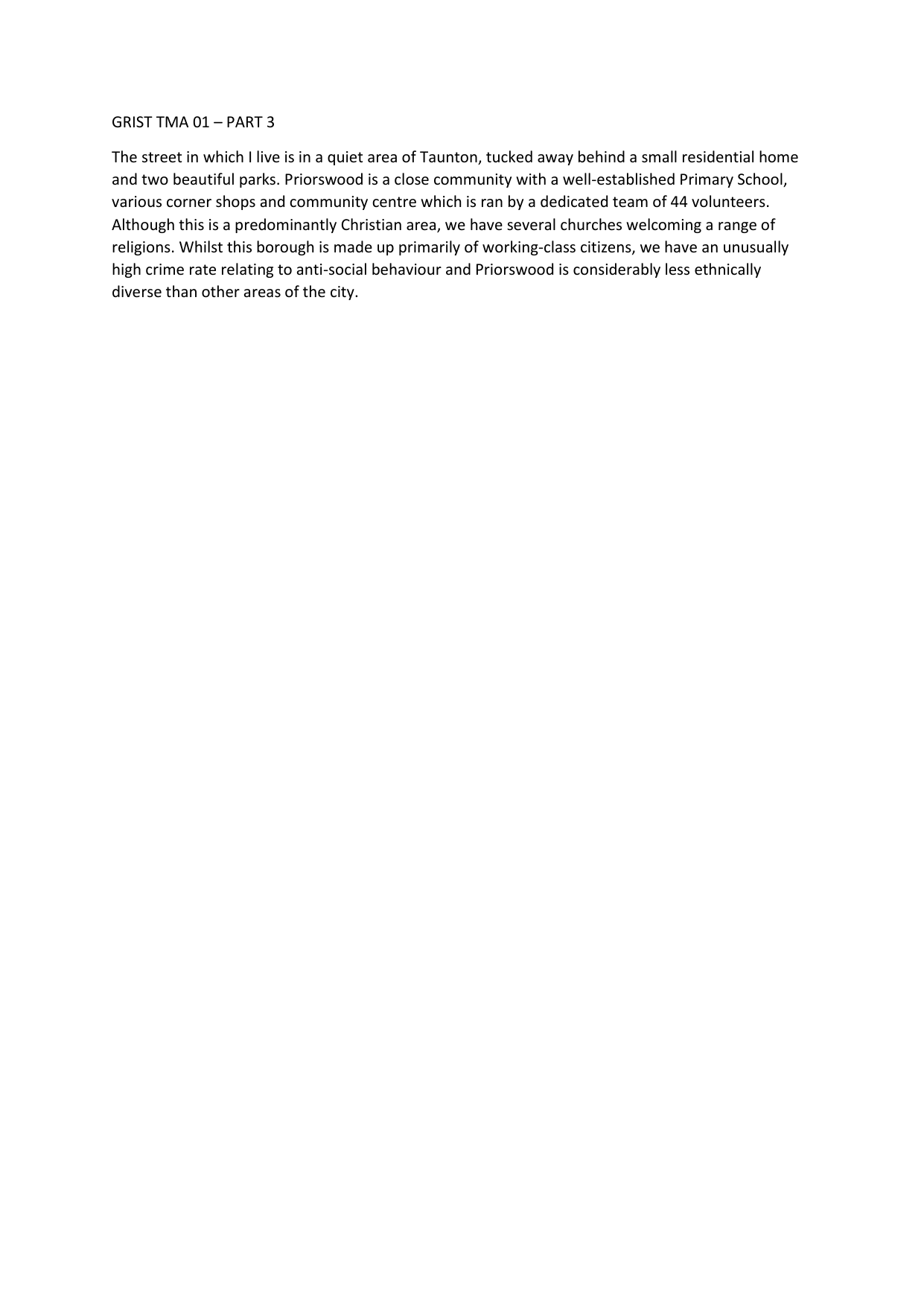 GRIST TMA 01 – PART 3
The street in which I live is in a quiet area of Taunton, tucked away behind a small residential home
and two beautiful parks. Priorswood is a close community with a well-established Primary School,
various corner shops and community centre which is ran by a dedicated team of 44 volunteers.
Although this is a predominantly Christian area, we have several churches welcoming a range of
religions. Whilst this borough is made up primarily of working-class citizens, we have an unusually
high crime rate relating to anti-social behaviour and Priorswood is considerably less ethnically
diverse than other areas of the city.