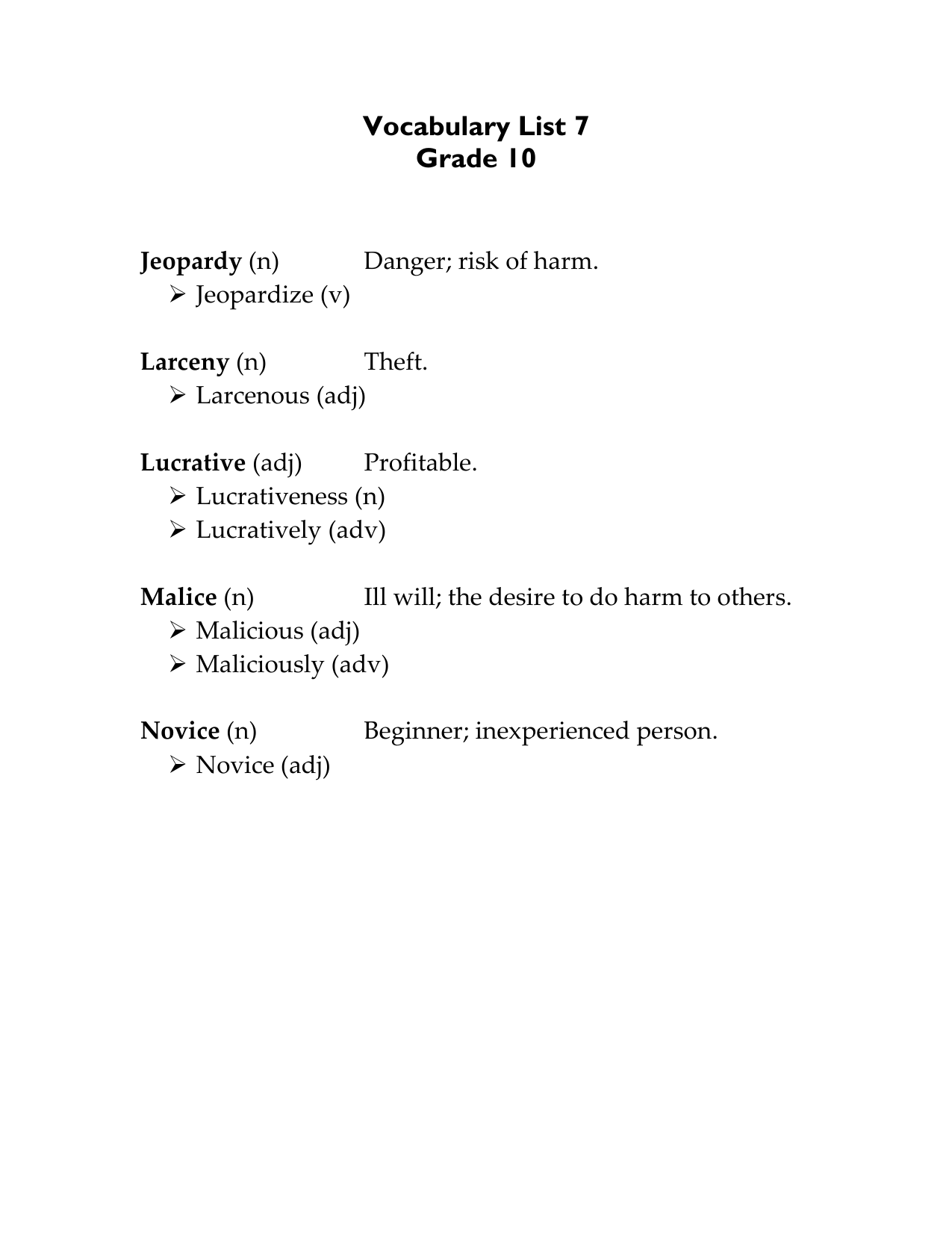 Vocabulary List 7
Grade 10
Jeopardy (n)
Danger; risk of harm.
 Jeopardize (v)
Larceny (n)
Theft.
 Larcenous (adj)
Lucrative (adj)
Profitable.
 Lucrativeness (n)
 Lucratively (adv)
Malice (n)
Ill will; the desire to do harm to others.
 Malicious (adj)
 Maliciously (adv)
Novice (n)
 Novice (adj)
Beginner; inexperienced person.