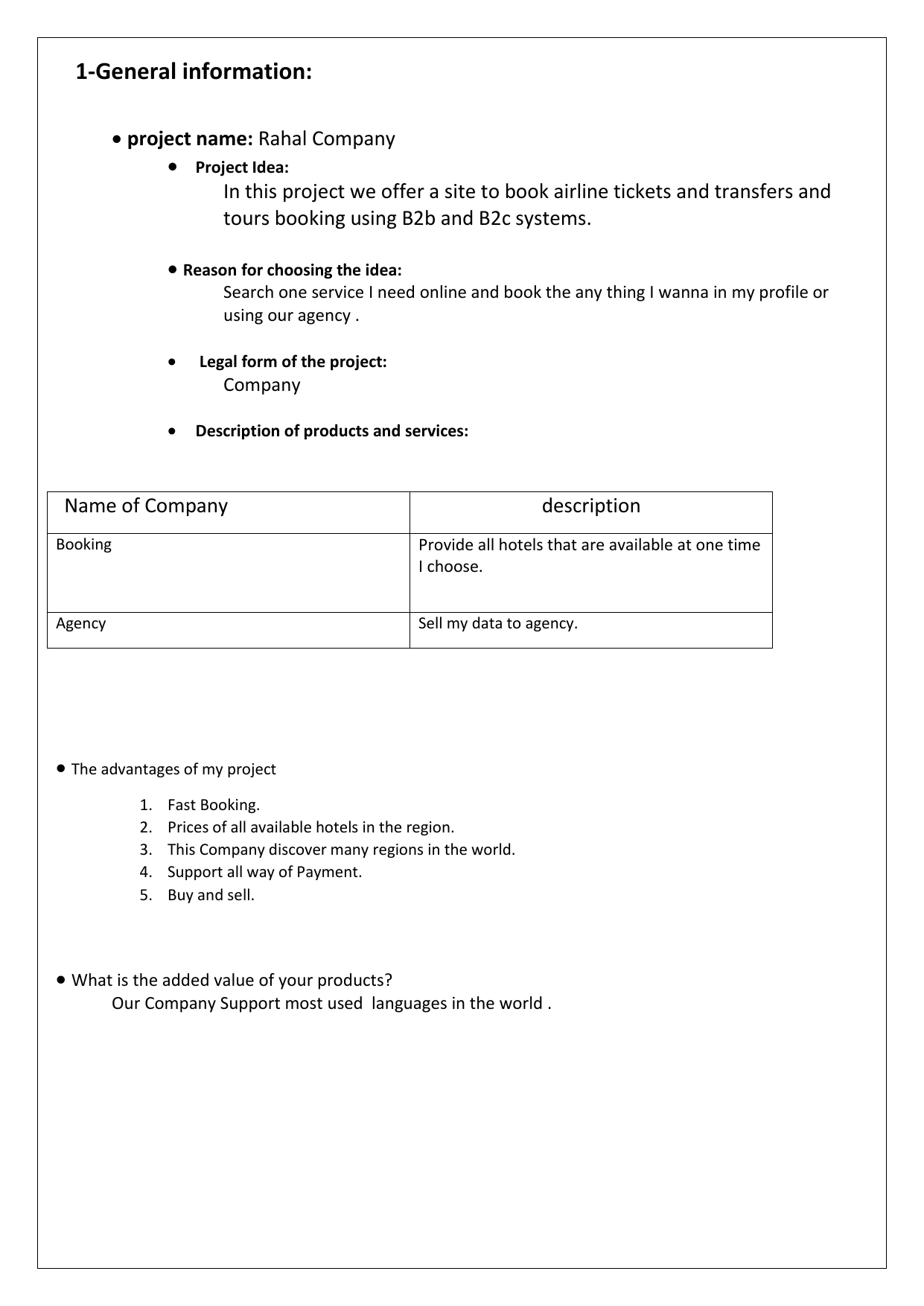 1-General information:

project name: Rahal Company
 Project Idea:
In this project we offer a site to book airline tickets and transfers and
tours booking using B2b and B2c systems.

Reason for choosing the idea: 
Search one service I need online and book the any thing I wanna in my profile or
using our agency .


Legal form of the project:
Company

Description of products and services:
Name of Company
description
Booking
Provide all hotels that are available at one time
I choose.
Agency
Sell my data to agency.
The advantages of my project
1.
2.
3.
4.
5.
Fast Booking.
Prices of all available hotels in the region.
This Company discover many regions in the world.
Support all way of Payment.
Buy and sell.

What is the added value of your products?
Our Company Support most used languages in the world .