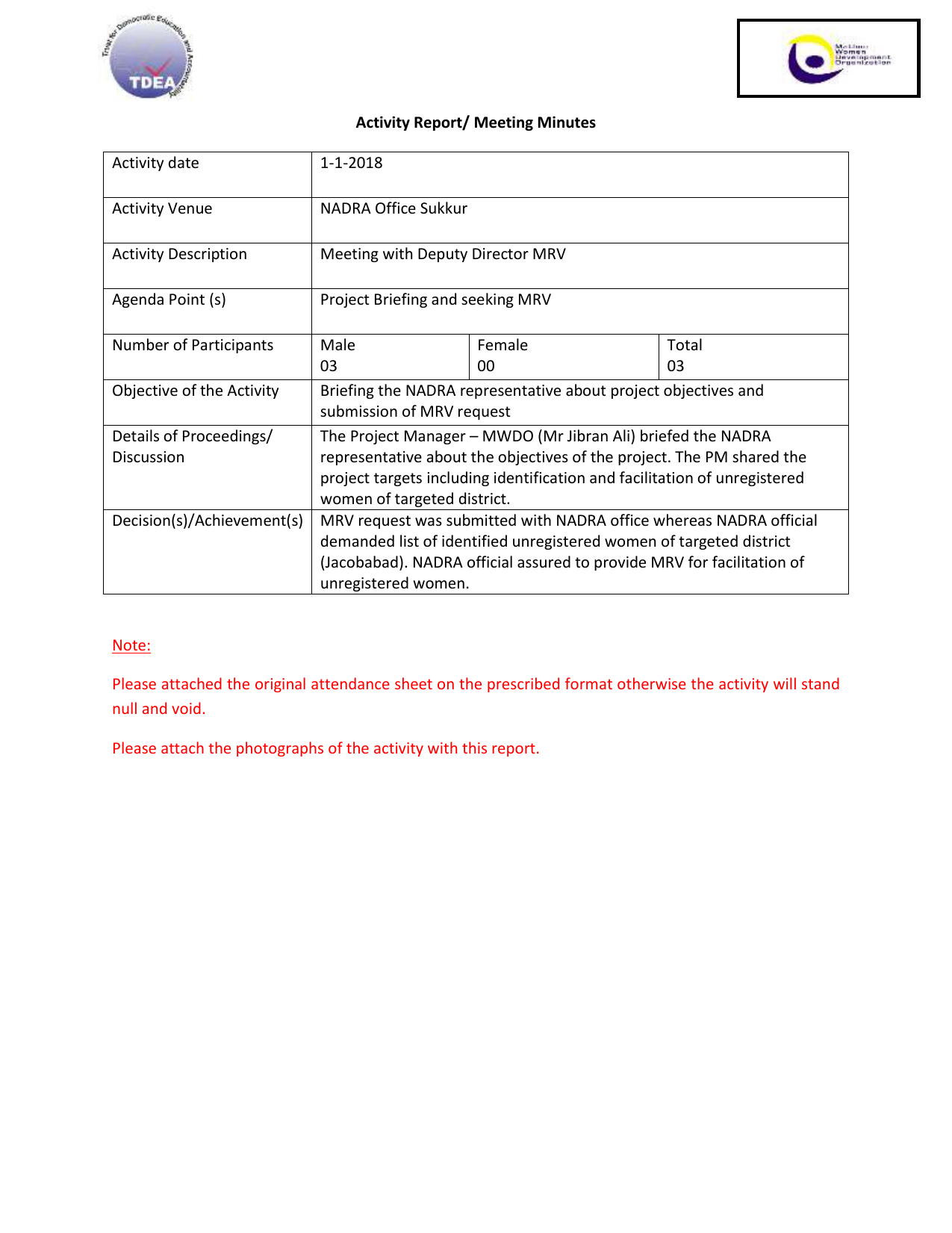 artner's Logo
Activity Report/ Meeting Minutes
Activity date
1-1-2018
Activity Venue
NADRA Office Sukkur
Activity Description
Meeting with Deputy Director MRV
Agenda Point (s)
Project Briefing and seeking MRV
Number of Participants
Male
Female
Total
03
00
03
Objective of the Activity
Briefing the NADRA representative about project objectives and
submission of MRV request
Details of Proceedings/
The Project Manager – MWDO (Mr Jibran Ali) briefed the NADRA
Discussion
representative about the objectives of the project. The PM shared the
project targets including identification and facilitation of unregistered
women of targeted district.
Decision(s)/Achievement(s) MRV request was submitted with NADRA office whereas NADRA official
demanded list of identified unregistered women of targeted district
(Jacobabad). NADRA official assured to provide MRV for facilitation of
unregistered women.
Note:
Please attached the original attendance sheet on the prescribed format otherwise the activity will stand
null and void.
Please attach the photographs of the activity with this report.