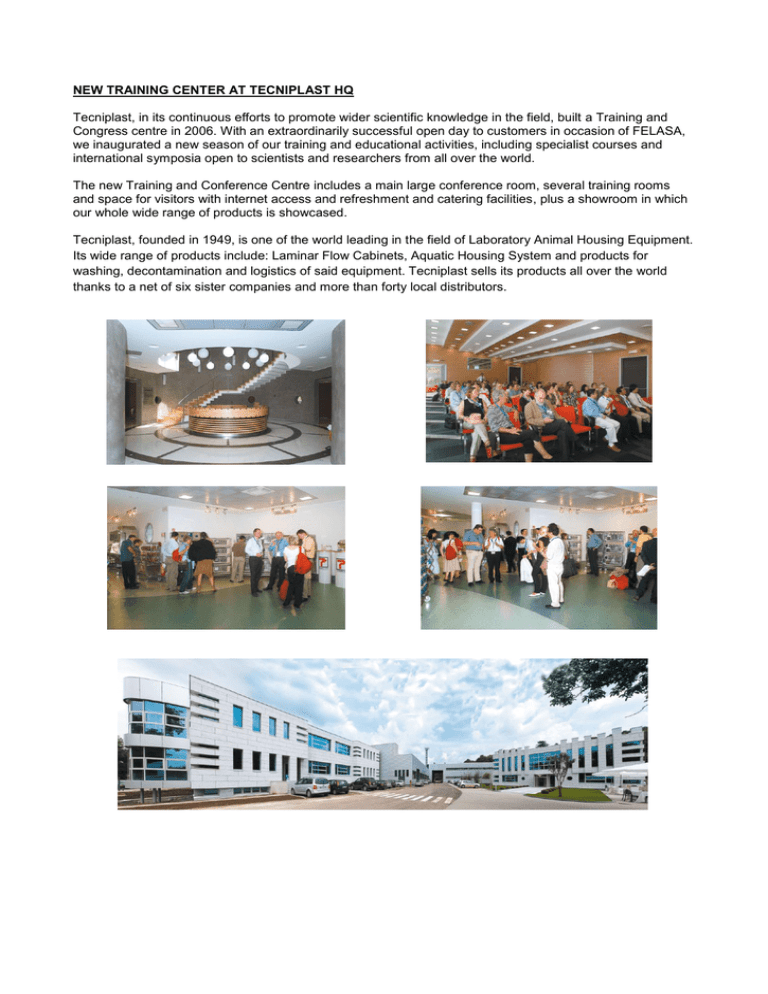 NEW TRAINING CENTER AT TECNIPLAST HQ
Tecniplast, in its continuous efforts to promote wider scientific knowledge in the field, built a Training and
Congress centre in 2006. With an extraordinarily successful open day to customers in occasion of FELASA,
we inaugurated a new season of our training and educational activities, including specialist courses and
international symposia open to scientists and researchers from all over the world.
The new Training and Conference Centre includes a main large conference room, several training rooms
and space for visitors with internet access and refreshment and catering facilities, plus a showroom in which
our whole wide range of products is showcased.
Tecniplast, founded in 1949, is one of the world leading in the field of Laboratory Animal Housing Equipment.
Its wide range of products include: Laminar Flow Cabinets, Aquatic Housing System and products for
washing, decontamination and logistics of said equipment. Tecniplast sells its products all over the world
thanks to a net of six sister companies and more than forty local distributors.