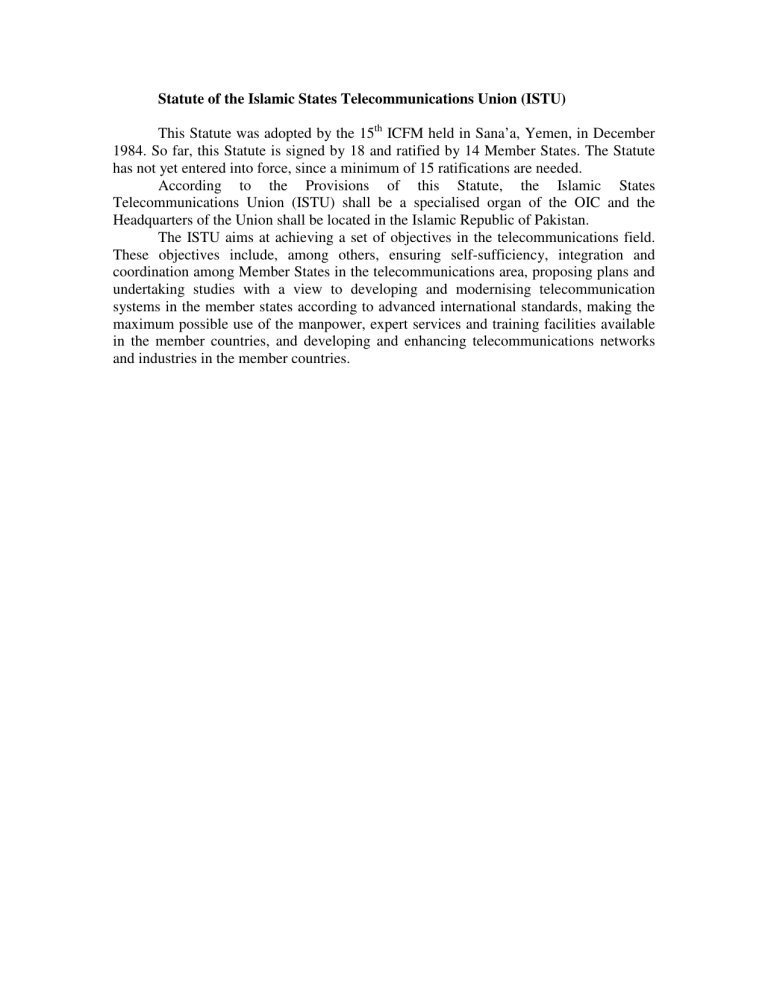 Statute of the Islamic States Telecommunications Union (ISTU)
This Statute was adopted by the 15 th
ICFM held in Sana'a, Yemen, in December
1984. So far, this Statute is signed by 18 and ratified by 14 Member States. The Statute has not yet entered into force, since a minimum of 15 ratifications are needed.
According to the Provisions of this Statute, the Islamic States
Telecommunications Union (ISTU) shall be a specialised organ of the OIC and the
Headquarters of the Union shall be located in the Islamic Republic of Pakistan.
The ISTU aims at achieving a set of objectives in the telecommunications field.
These objectives include, among others, ensuring self-sufficiency, integration and coordination among Member States in the telecommunications area, proposing plans and undertaking studies with a view to developing and modernising telecommunication systems in the member states according to advanced international standards, making the maximum possible use of the manpower, expert services and training facilities available in the member countries, and developing and enhancing telecommunications networks and industries in the member countries.