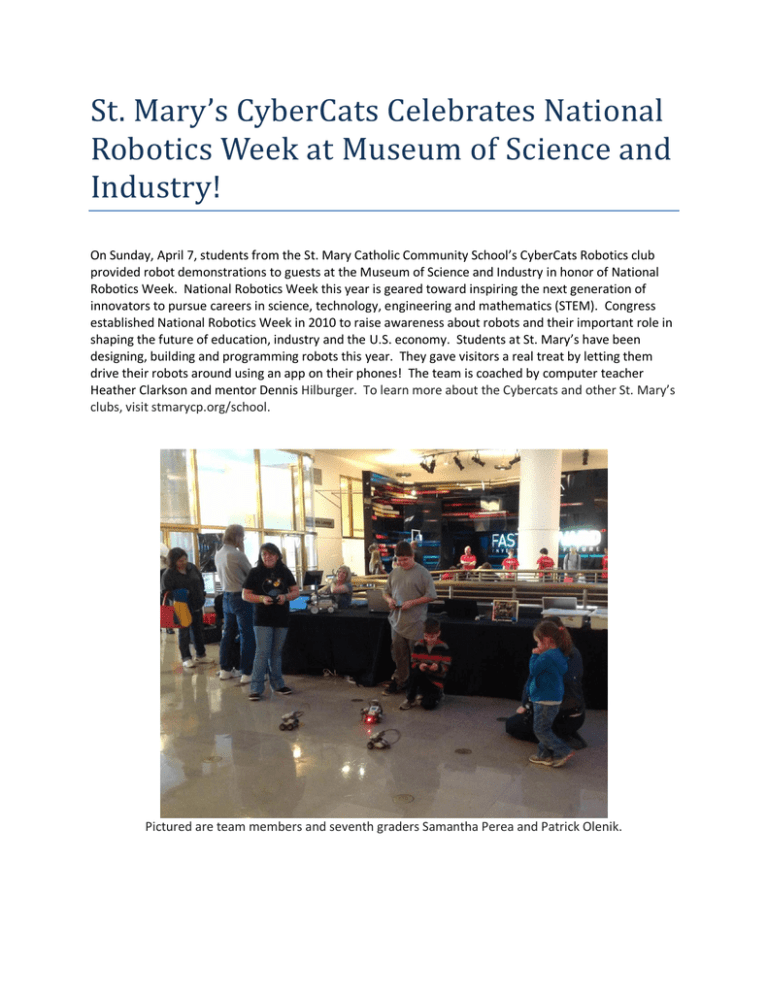 St. Mary's CyberCats Celebrates National
Robotics Week at Museum of Science and
Industry!
On Sunday, April 7, students from the St. Mary Catholic Community School's CyberCats Robotics club
provided robot demonstrations to guests at the Museum of Science and Industry in honor of National
Robotics Week. National Robotics Week this year is geared toward inspiring the next generation of
innovators to pursue careers in science, technology, engineering and mathematics (STEM). Congress
established National Robotics Week in 2010 to raise awareness about robots and their important role in
shaping the future of education, industry and the U.S. economy. Students at St. Mary's have been
designing, building and programming robots this year. They gave visitors a real treat by letting them
drive their robots around using an app on their phones! The team is coached by computer teacher
Heather Clarkson and mentor Dennis Hilburger. To learn more about the Cybercats and other St. Mary's
clubs, visit stmarycp.org/school.
Pictured are team members and seventh graders Samantha Perea and Patrick Olenik.