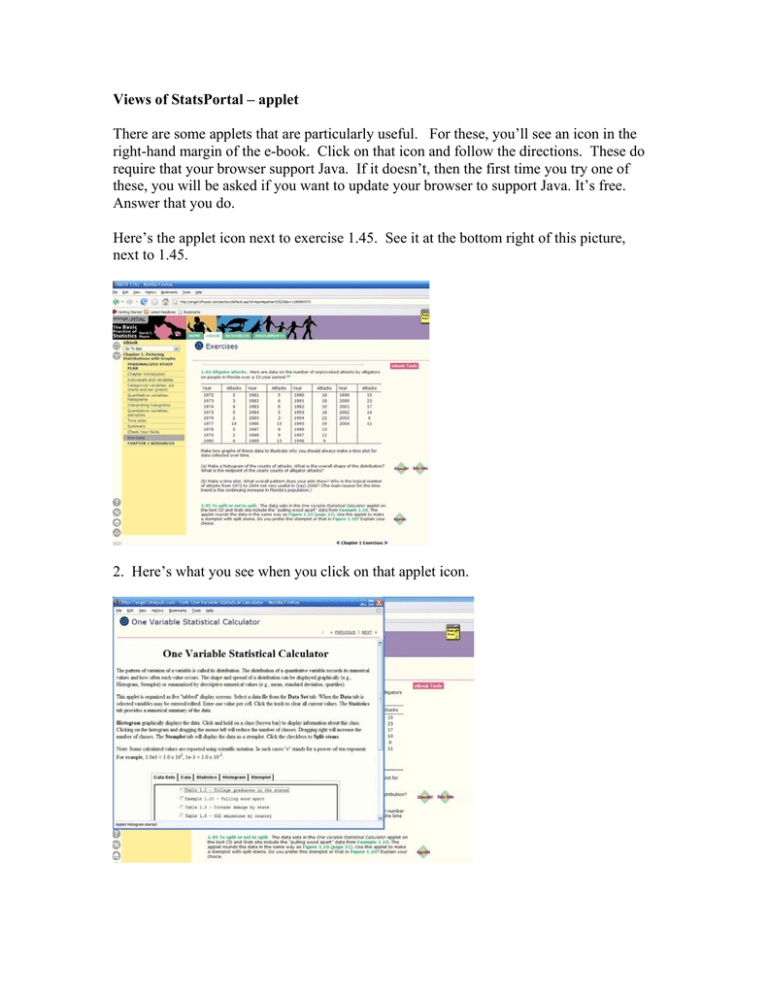 Views of StatsPortal – applet
There are some applets that are particularly useful. For these, you'll see an icon in the
right-hand margin of the e-book. Click on that icon and follow the directions. These do
require that your browser support Java. If it doesn't, then the first time you try one of
these, you will be asked if you want to update your browser to support Java. It's free.
Answer that you do.
Here's the applet icon next to exercise 1.45. See it at the bottom right of this picture,
next to 1.45.
2. Here's what you see when you click on that applet icon.
3. So I chose the first dataset and the Histogram tab.
4. By clicking on the graph, you can get a box with information like this.
5. If you move your cursor over the graph, you can change the number of classes. This
is excellent to illustrate how much the histogram can change depending on how many
classes (bins) you have.