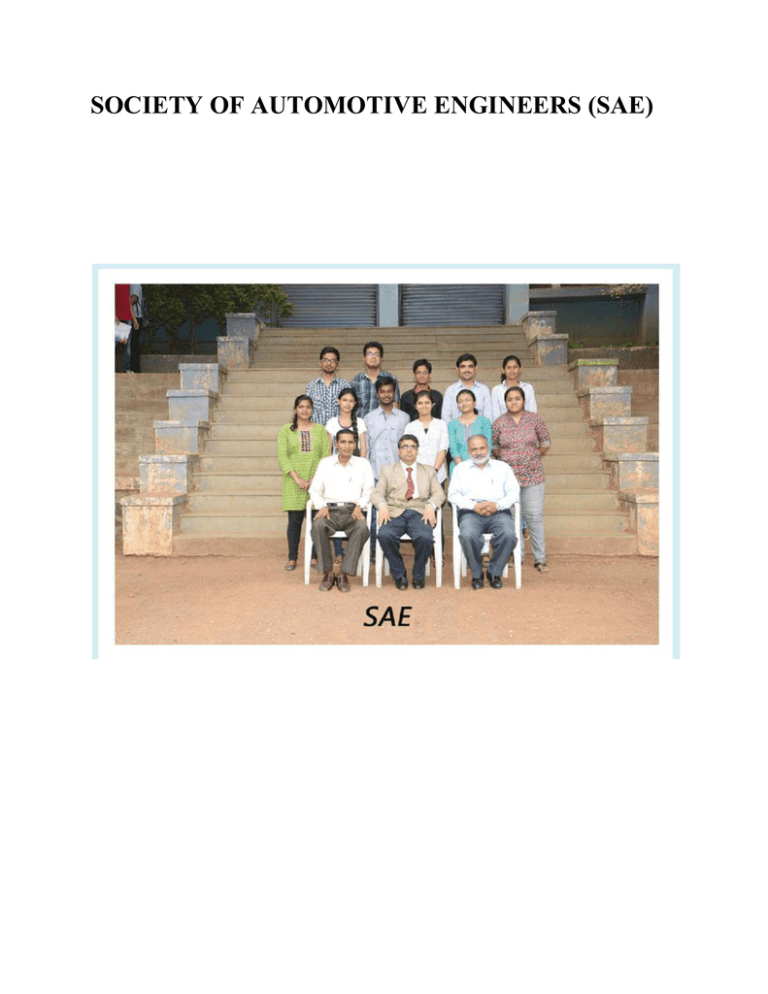 SOCIETY OF AUTOMOTIVE ENGINEERS (SAE)
Congratulations - SAE-NIS EFFICYCLE 2014
Team "APACHE" under SAE chapter of VIT for participating and securing overall 19th Rank
out of 90 teams all over India and First in Maharashtra at SAE-NIS EFFICYCLE 2014. This
competition was organized by SAE North India Section at UIET, Chandigarh from 9th to 12th
Oct 2014.
National Gokart Championship 2014
Team "TAURUS" under SAE chapter of VIT for winning "WINNERS-ENDURANCE and
FUEL ECONOMY " and "BEST BUSINESS PLAN" award in First Position at National Gokart
Championship 2014 held at Kari Motor Speedway at Coimbatore organized by Indian Society of
New Era Engineers from 17th to 19st October 2014.The award include Rs.25000/-and Trophies.
Team TAURUS secured an overall 7th Rank out...