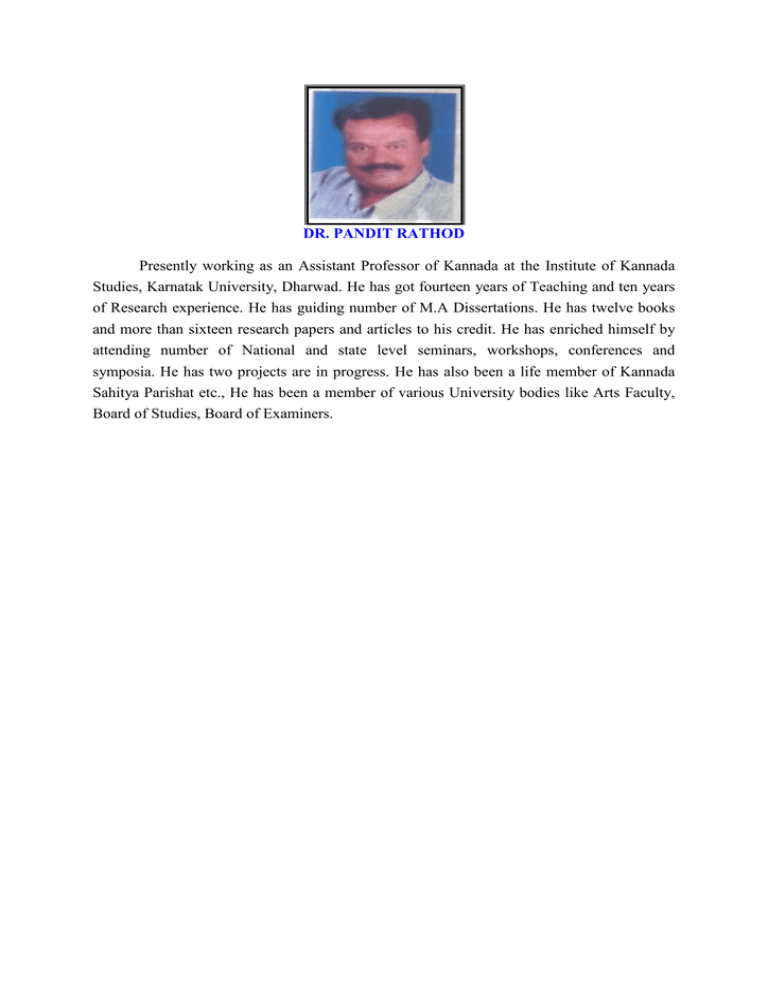 DR. PANDIT RATHOD
Presently working as an Assistant Professor of Kannada at the Institute of Kannada
Studies, Karnatak University, Dharwad. He has got fourteen years of Teaching and ten years
of Research experience. He has guiding number of M.A Dissertations. He has twelve books
and more than sixteen research papers and articles to his credit. He has enriched himself by
attending number of National and state level seminars, workshops, conferences and
symposia. He has two projects are in progress. He has also been a life member of Kannada
Sahitya Parishat etc., He has been a member of various University bodies like Arts Faculty,
Board of Studies, Board of Examiners.