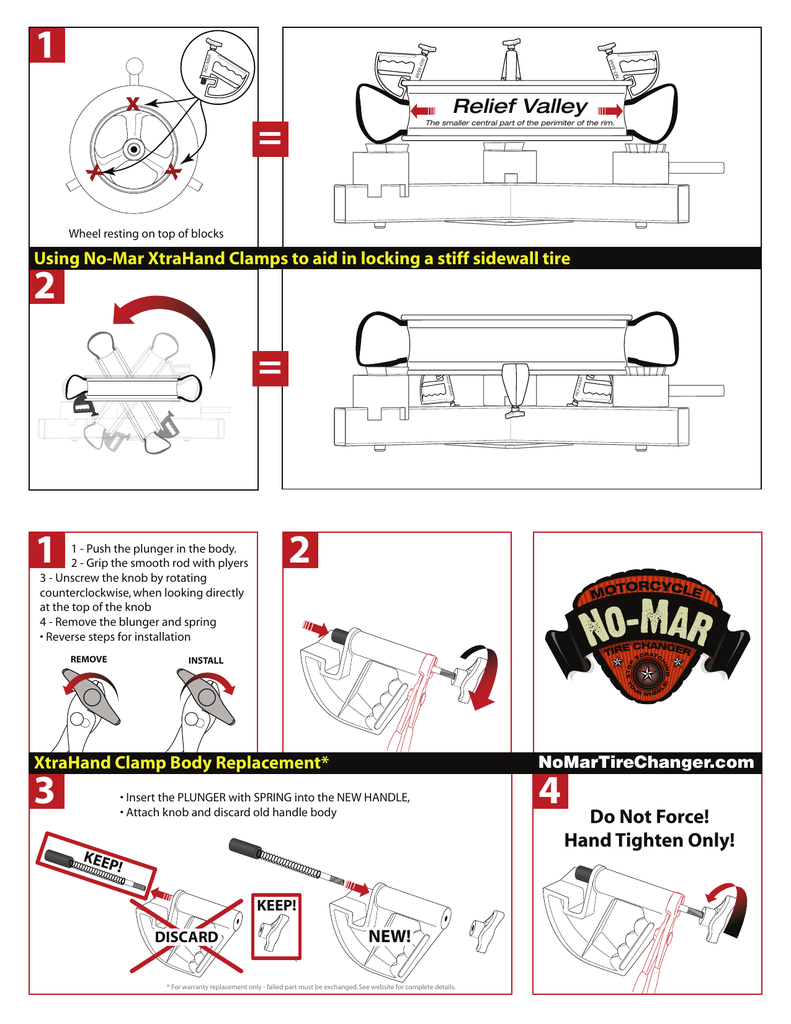 NO
-MA
R
-MA
R
NO
NO-M
AR
1
Relief Valley
=
The smaller central part of the perimiter of the rim.
Wheel resting on top of blocks
Using No-Mar XtraHand Clamps to aid in locking a stiff sidewall tire
2
-MAR
NO
AR
NO-M
AR
NO-M
=
NO
-M
AR
-MAR
NO
NO-M
AR
1
1 - Push the plunger in the body.
2 - Grip the smooth rod with plyers
3 - Unscrew the knob by rotating
counterclockwise, when looking directly
at the top of the knob
4 - Remove the blunger and spring
• Reverse steps for installation
REMOVE
2
INSTALL
NoMarTireChanger.com
XtraHand Clamp Body Replacement*
3
• Insert the PLUNGER with SPRING into the NEW HANDLE,
• Attach knob and discard old handle body
KEE
P!
KEEP!
DISCARD
NEW!
* For warranty replacement only - failed part must be exchanged. See website for complete details.
4
Do Not Force!
Hand Tighten Only!