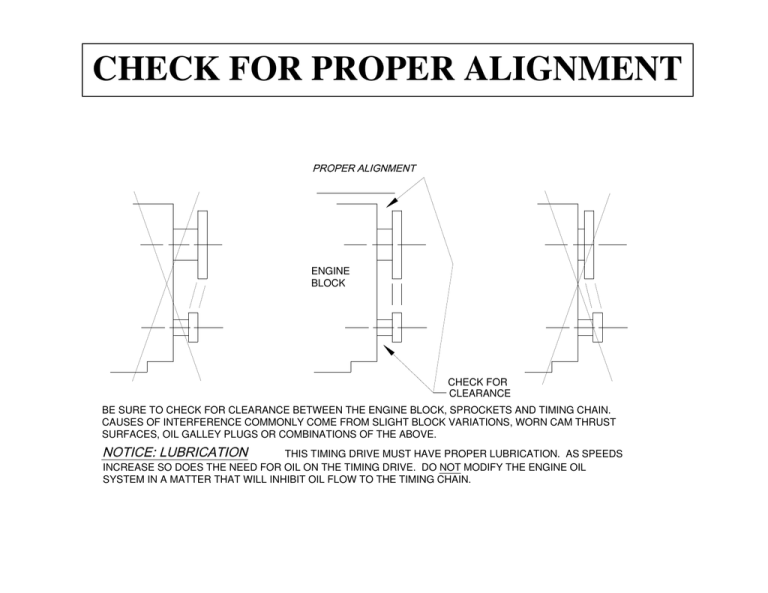 CHECK FOR PROPER ALIGNMENT
ENGINE
BLOCK
CHECK FOR
CLEARANCE
BE SURE TO CHECK FOR CLEARANCE BETWEEN THE ENGINE BLOCK, SPROCKETS AND TIMING CHAIN.
CAUSES OF INTERFERENCE COMMONLY COME FROM SLIGHT BLOCK VARIATIONS, WORN CAM THRUST
SURFACES, OIL GALLEY PLUGS OR COMBINATIONS OF THE ABOVE.
THIS TIMING DRIVE MUST HAVE PROPER LUBRICATION. AS SPEEDS
INCREASE SO DOES THE NEED FOR OIL ON THE TIMING DRIVE. DO NOT MODIFY THE ENGINE OIL
SYSTEM IN A MATTER THAT WILL INHIBIT OIL FLOW TO THE TIMING CHAIN.