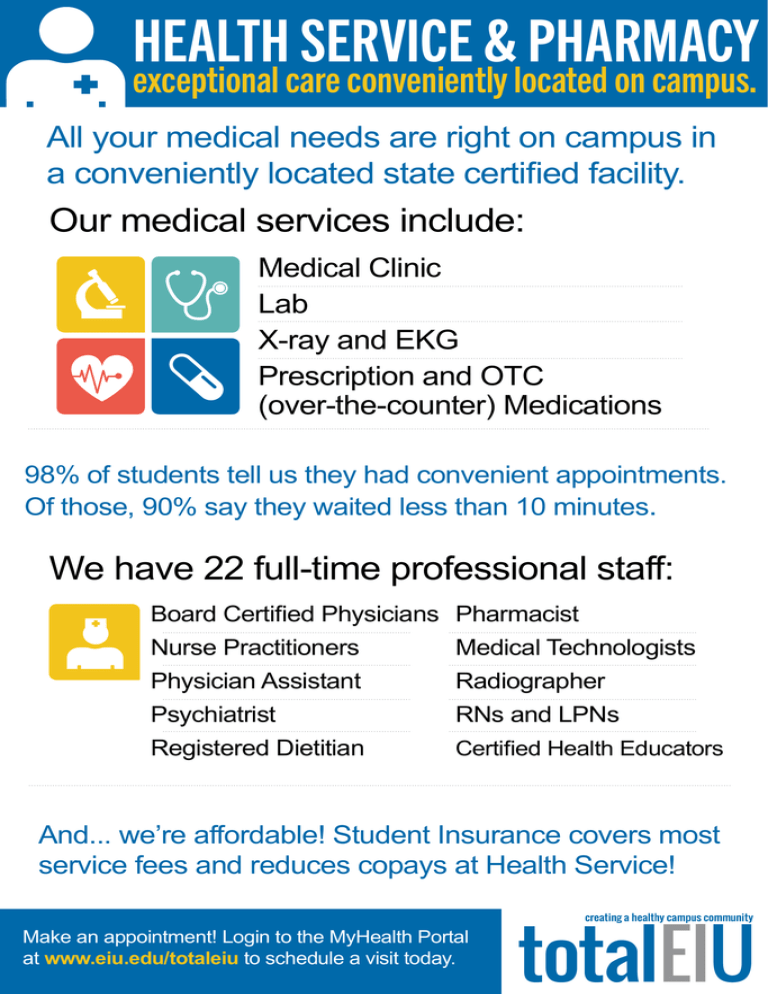 HEALTH SERVICE & PHARMACY
exceptional care conveniently located on campus.
All your medical needs are right on campus in
a conveniently located state certified facility.
Our medical services include:
Medical Clinic
Lab
X-ray and EKG
Prescription and OTC
(over-the-counter) Medications
98% of students tell us they had convenient appointments.
Of those, 90% say they waited less than 10 minutes.
We have 22 full-time professional staff:
Board Certified Physicians Pharmacist
Nurse Practitioners
Medical Technologists
Physician Assistant
Radiographer
Psychiatrist
RNs and LPNs
Registered Dietitian
Certified Health Educators
And... we're affordable! Student Insurance covers most
service fees and reduces copays at Health Service!
Make an appointment! Login to the MyHealth Portal
at www.eiu.edu/totaleiu to schedule a visit today.