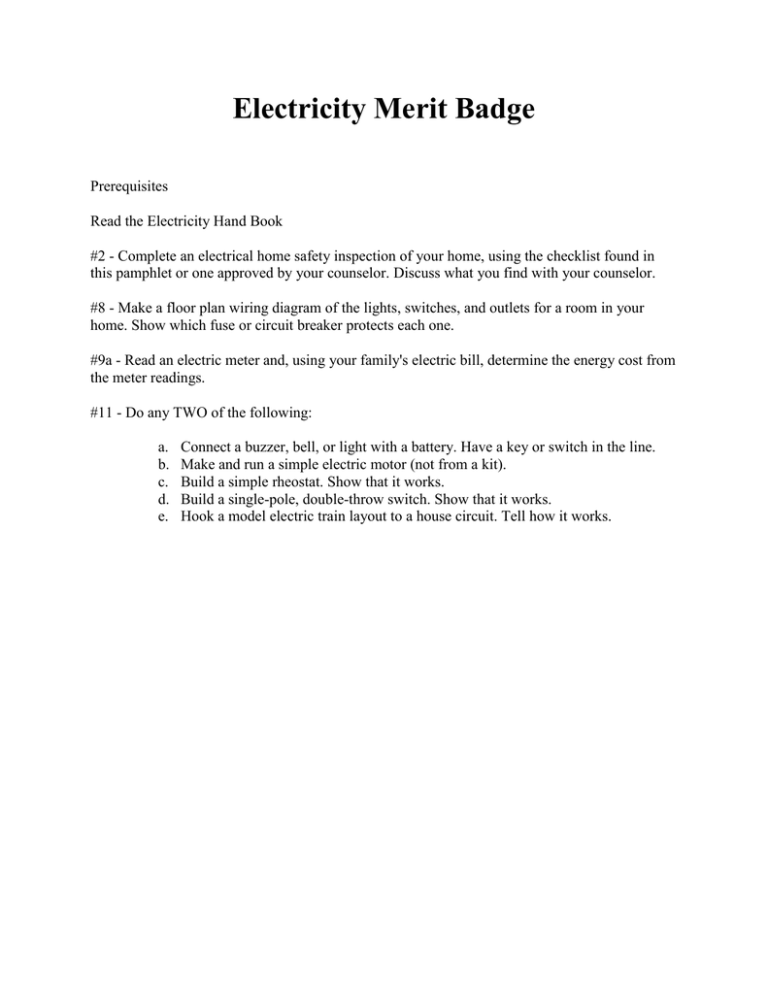 Electricity Merit Badge
Prerequisites
Read the Electricity Hand Book
#2 - Complete an electrical home safety inspection of your home, using the checklist found in
this pamphlet or one approved by your counselor. Discuss what you find with your counselor.
#8 - Make a floor plan wiring diagram of the lights, switches, and outlets for a room in your
home. Show which fuse or circuit breaker protects each one.
#9a - Read an electric meter and, using your family's electric bill, determine the energy cost from
the meter readings.
#11 - Do any TWO of the following:
a.
b.
c.
d.
e.
Connect a buzzer, bell, or light with a battery. Have a key or switch in the line.
Make and run a simple electric motor (not from a kit).
Build a simple rheostat. Show that it works.
Build a single-pole, double-throw switch. Show that it works.
Hook a model electric train layout to a house circuit. Tell how it works.