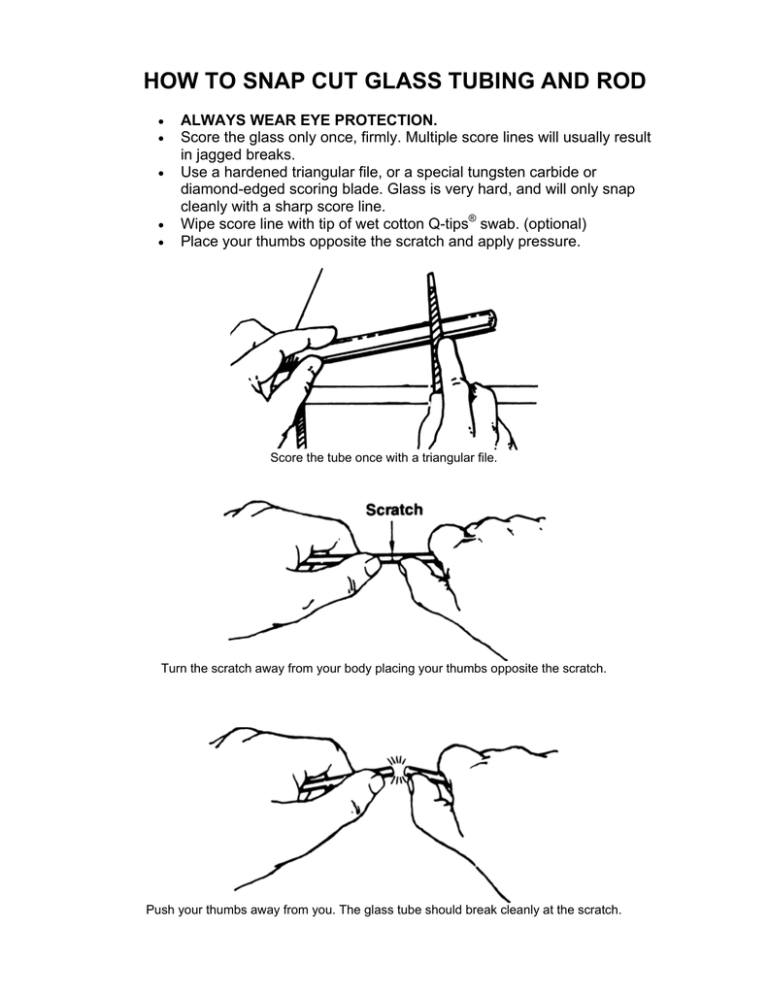 HOW TO SNAP CUT GLASS TUBING AND ROD





ALWAYS WEAR EYE PROTECTION.
Score the glass only once, firmly. Multiple score lines will usually result
in jagged breaks.
Use a hardened triangular file, or a special tungsten carbide or
diamond-edged scoring blade. Glass is very hard, and will only snap
cleanly with a sharp score line.
Wipe score line with tip of wet cotton Q-tips® swab. (optional)
Place your thumbs opposite the scratch and apply pressure.
Score the tube once with a triangular file.
Turn the scratch away from your body placing your thumbs opposite the scratch.
Push your thumbs away from you. The glass tube should break cleanly at the scratch.