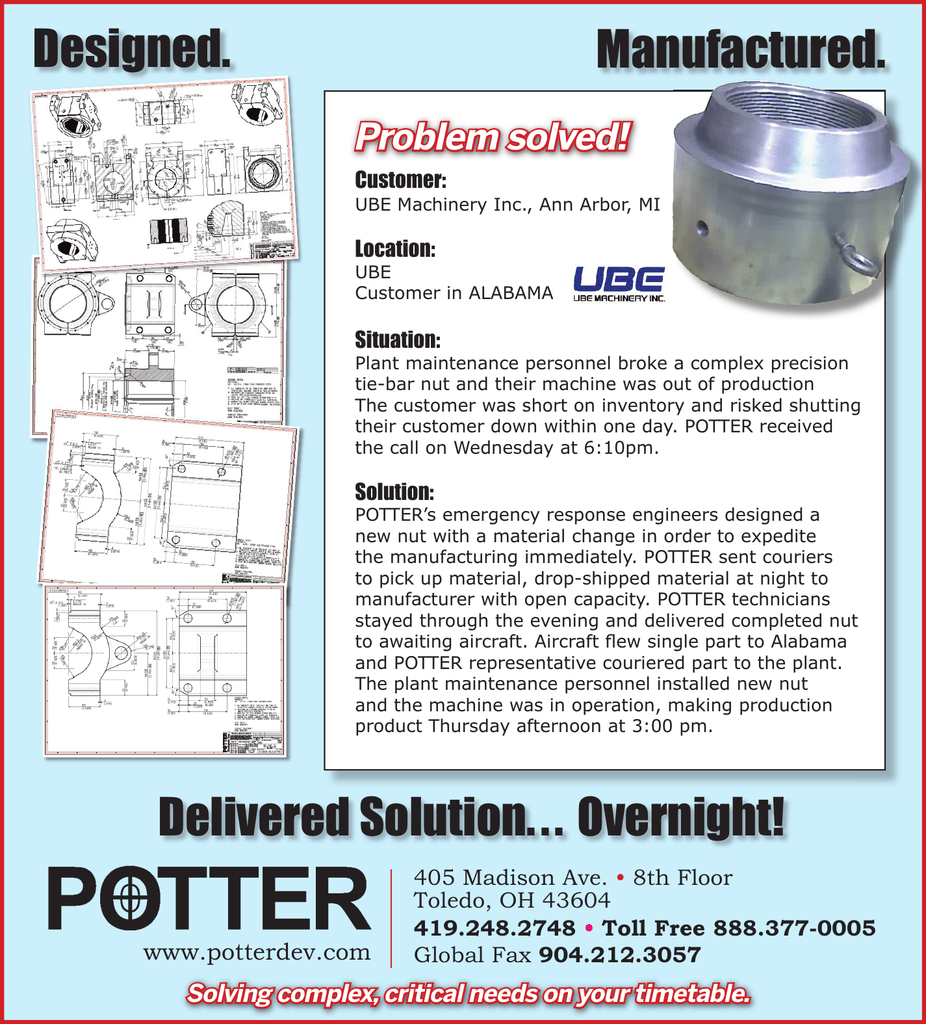 Designed.
Manufactured.
Problem solved!
solved!
Customer:
UBE Machinery Inc., Ann Arbor, MI
Location:
UBE
Customer in ALABAMA
Situation:
Plant maintenance personnel broke a complex precision
tie-bar nut and their machine was out of production
The customer was short on inventory and risked shutting
their customer down within one day. POTTER received
the call on Wednesday at 6:10pm.
Solution:
POTTER's emergency response engineers designed a
new nut with a material change in order to expedite
the manufacturing immediately. POTTER sent couriers
to pick up material, drop-shipped material at night to
manufacturer with open capacity. POTTER technicians
stayed through the evening and delivered completed nut
to awaiting aircraft. Aircraft flew single part to Alabama
and POTTER representative couriered part to the plant.
The plant maintenance personnel installed new nut
and the machine was in operation, making production
product Thursday afternoon at 3:00 pm.
Delivered Solution. . . Overnight!
www.potterdev.com
405 Madison Ave. • 8th Floor
Toledo, OH 43604
419.248.2748 • Toll Free 888.377-0005
Global Fax 904.212.3057
Solving complex, critical needs on your timetable.