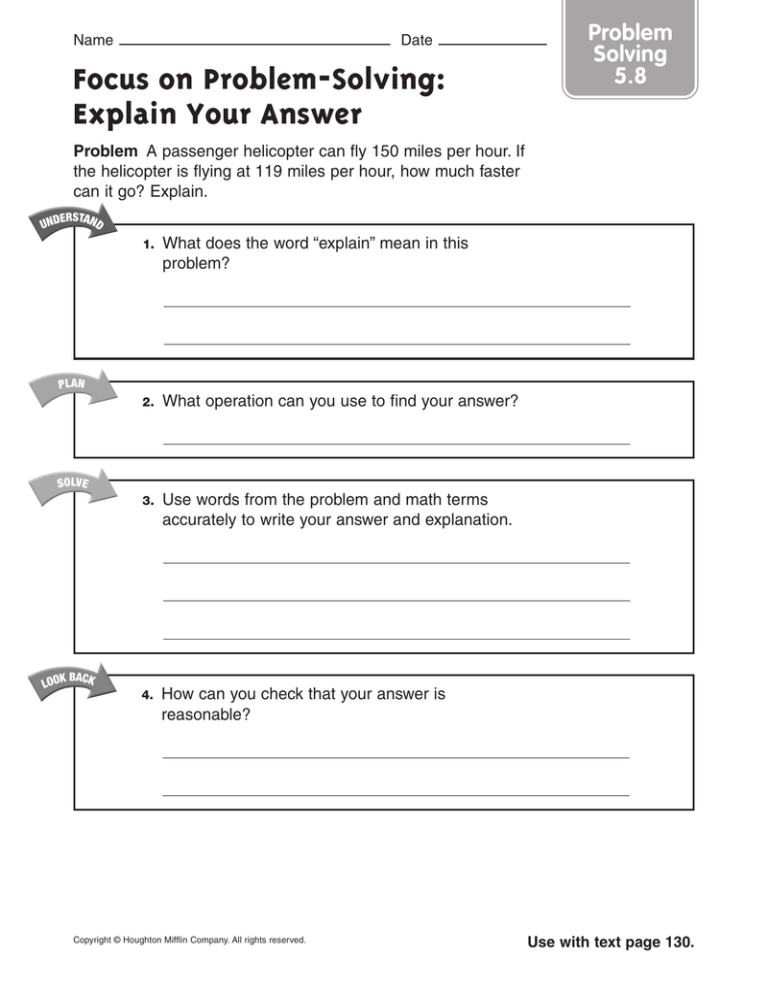 Name
Date
Focus on Problem-Solving:
Explain Your Answer
Problem
Solving
5.8
Problem A passenger helicopter can fly 150 miles per hour. If
the helicopter is flying at 119 miles per hour, how much faster
can it go? Explain.
1.
What does the word "explain" mean in this
problem?
It means that I have to tell how I found
the answer and why I found it that way.
2.
What operation can you use to find your answer?
subtraction
3.
Use words from the problem and math terms
accurately to write your answer and explanation.
Answers may vary.
4.
How can you check that your answer is
reasonable?
Sample: I can use addition to check
my subtraction: 31 119 150.
Copyright © Houghton Mifflin Company. All rights reserved.
Use with text page 130.