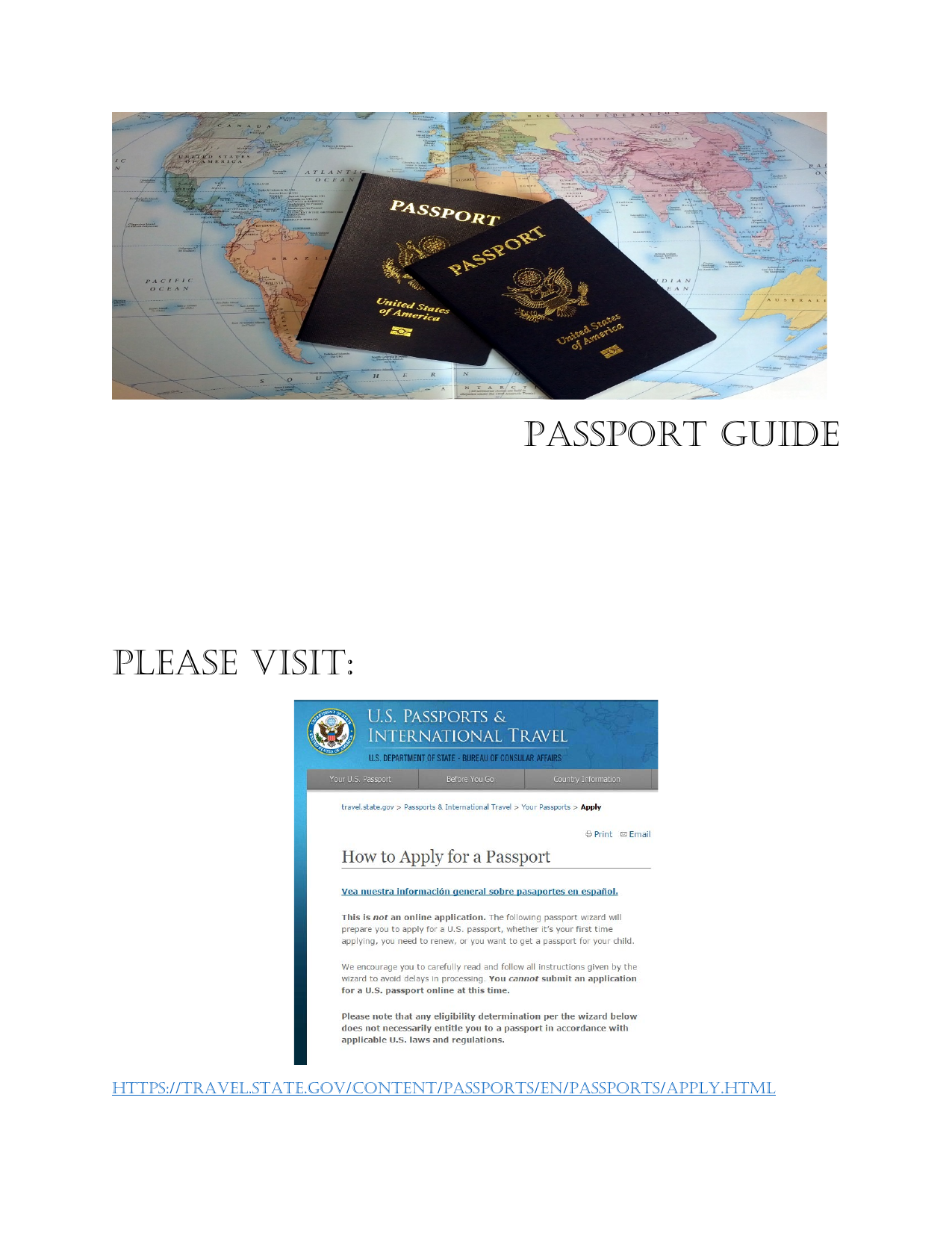 Passport guide
Please visit:
https://travel.state.gov/content/passports/en/passports/apply.html
It's an easy tool to help you
determine what you need
If no go to
step 1
If yes go
To step 4
Step 1:
Step 2:
Choose your processing method
Step 3:
This will be your price for the
book passport
What you'll need
Start in step 8 to finish your
application process.
Step 4:
If you
currently
Have the
passport
card with
you and you
need the
book, your
answers
should look
similar to
this.
Step 5:
CLICK NEXT
Step 6:
You will need the book
IF YOU WISH TO GET THE BOOK AND THE CARD YOU
CAN FOR $30 MORE
Step 7:
Select your processing method
Step 8:
Step 9:
Step 10:
Step 11:
You may print the application and fill
itout by hand or complete online and
print application.
It must be mailed to
Please follow the instructions for
payment.
IF YOU FILLED OUT THE FORM ONLINE PLEASE
FOLLOW THESE STEPS.
Read and acknowledge
Print
Don't forget to mail the application to
You may print application and fill out
by hand or complete online and print
application.