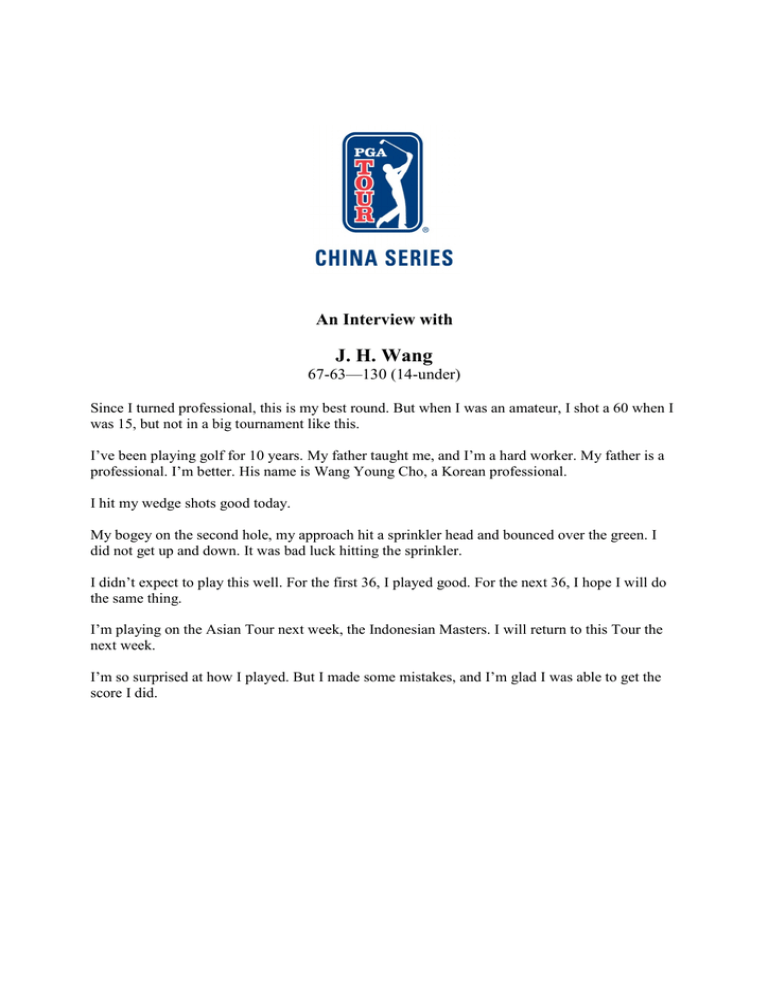 An Interview with
J. H. Wang
67-63—130 (14-under)
Since I turned professional, this is my best round. But when I was an amateur, I shot a 60 when I
was 15, but not in a big tournament like this.
I've been playing golf for 10 years. My father taught me, and I'm a hard worker. My father is a
professional. I'm better. His name is Wang Young Cho, a Korean professional.
I hit my wedge shots good today.
My bogey on the second hole, my approach hit a sprinkler head and bounced over the green. I
did not get up and down. It was bad luck hitting the sprinkler.
I didn't expect to play this well. For the first 36, I played good. For the next 36, I hope I will do
the same thing.
I'm playing on the Asian Tour next week, the Indonesian Masters. I will return to this Tour the
next week.
I'm so surprised at how I played. But I made some mistakes, and I'm glad I was able to get the
score I did.