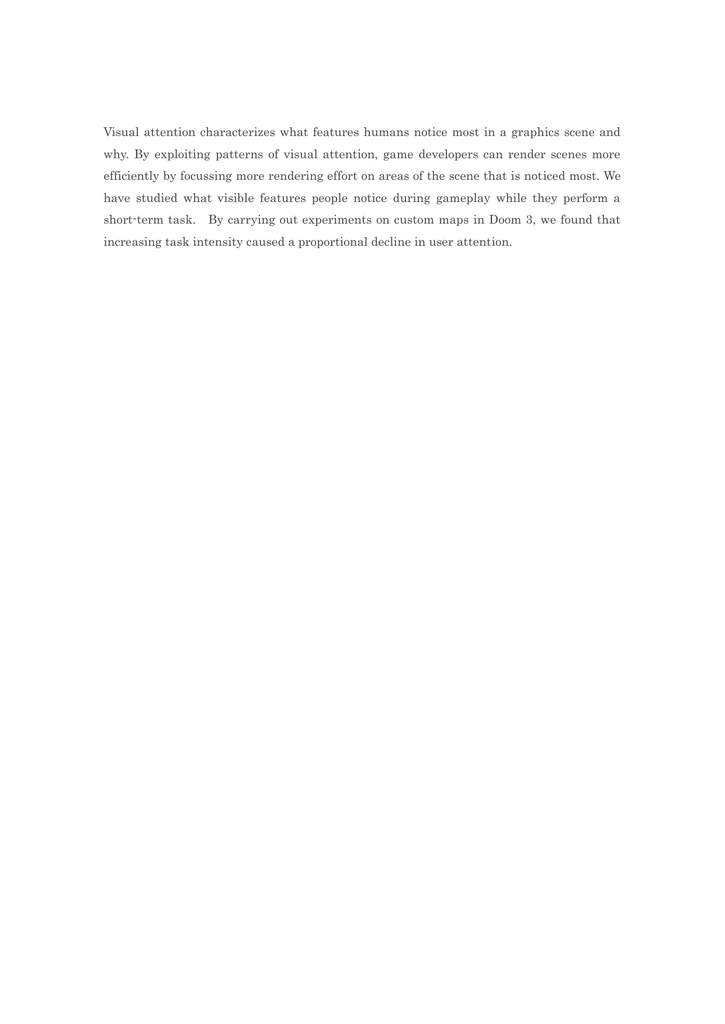 Visual attention characterizes what features humans notice most in a graphics scene and
why. By exploiting patterns of visual attention, game developers can render scenes more
efficiently by focussing more rendering effort on areas of the scene that is noticed most. We
have studied what visible features people notice during gameplay while they perform a
short-term task.
By carrying out experiments on custom maps in Doom 3, we found that
increasing task intensity caused a proportional decline in user attention.