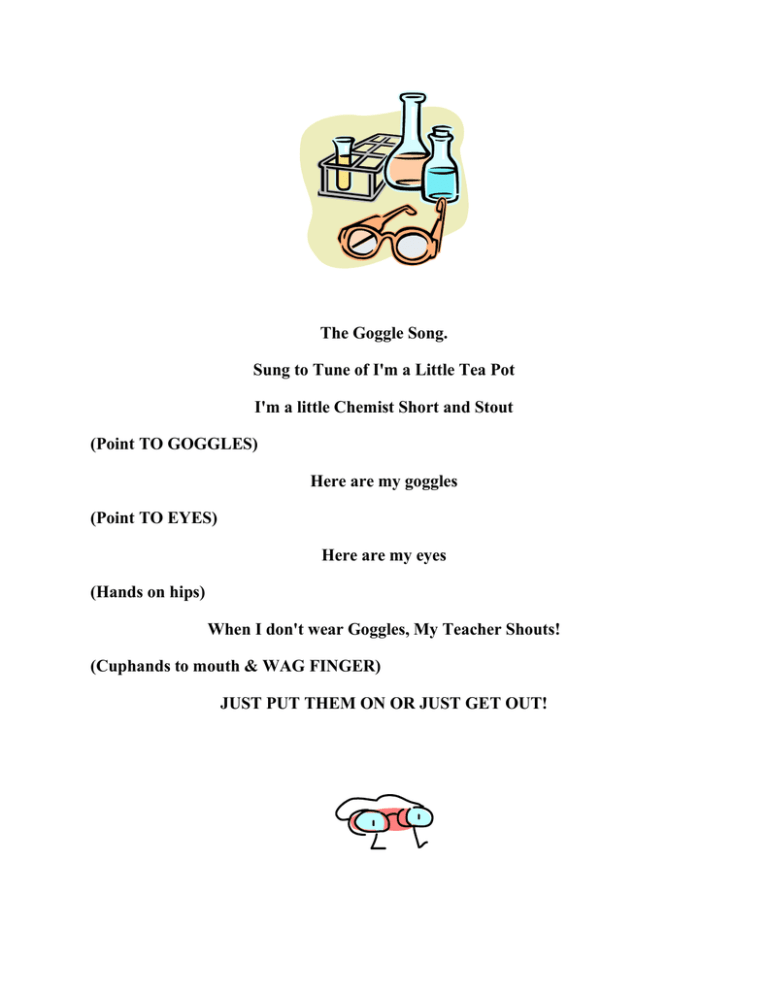 The Goggle Song.
Sung to Tune of I'm a Little Tea Pot
I'm a little Chemist Short and Stout
(Point TO GOGGLES)
Here are my goggles
(Point TO EYES)
Here are my eyes
(Hands on hips)
When I don't wear Goggles, My Teacher Shouts!
(Cuphands to mouth & WAG FINGER)
JUST PUT THEM ON OR JUST GET OUT!