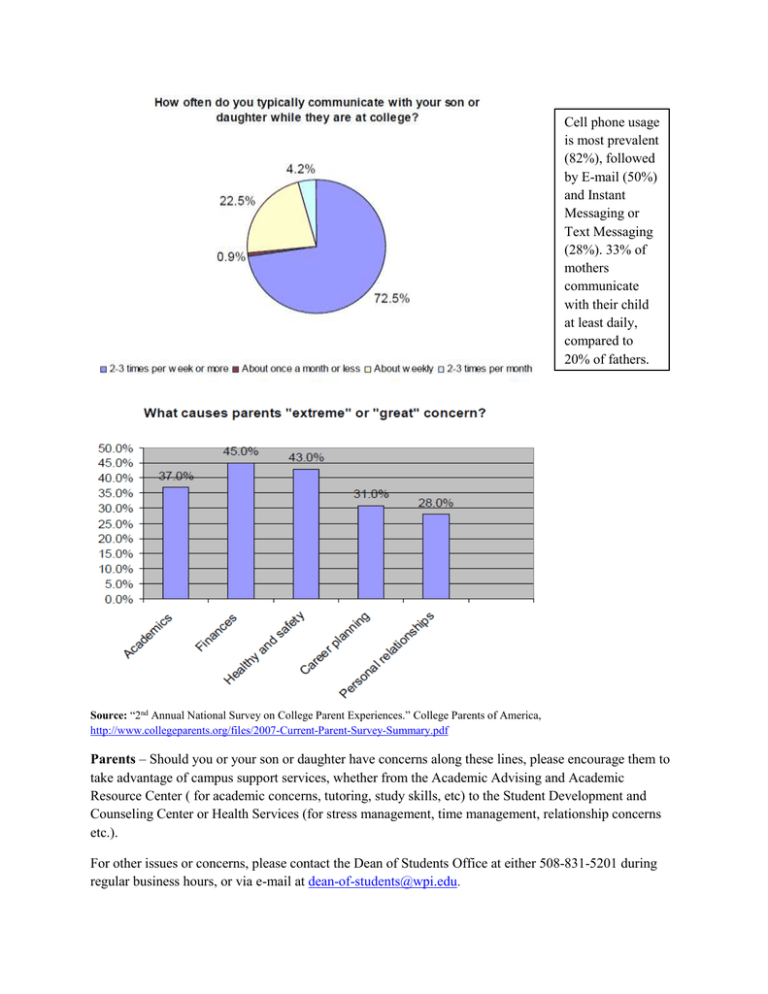 Cell phone usage
is most prevalent
(82%), followed
by E-mail (50%)
and Instant
Messaging or
Text Messaging
(28%). 33% of
mothers
communicate
with their child
at least daily,
compared to
20% of fathers.
Source: "2nd Annual National Survey on College Parent Experiences." College Parents of America,
http://www.collegeparents.org/files/2007-Current-Parent-Survey-Summary.pdf
Parents – Should you or your son or daughter have concerns along these lines, please encourage them to
take advantage of campus support services, whether from the Academic Advising and Academic
Resource Center ( for academic concerns, tutoring, study skills, etc) to the Student Development and
Counseling Center or Health Services (for stress management, time management, relationship concerns
etc.).
For other issues or concerns, please contact the Dean of Students Office at either 508-831-5201 during
regular business hours, or via e-mail at dean-of-students@wpi.edu.