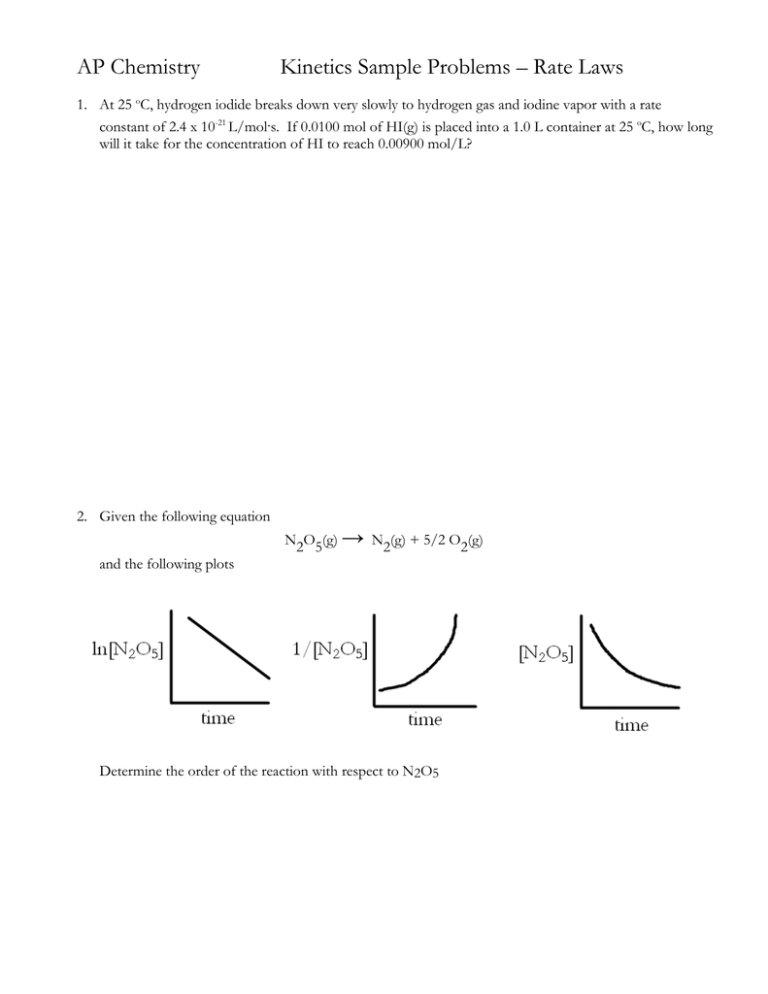 AP Chemistry
Kinetics Sample Problems – Rate Laws
1. At 25 oC, hydrogen iodide breaks down very slowly to hydrogen gas and iodine vapor with a rate
constant of 2.4 x 10-21 L/mol.s. If 0.0100 mol of HI(g) is placed into a 1.0 L container at 25 oC, how long
will it take for the concentration of HI to reach 0.00900 mol/L?
2. Given the following equation
N2O5(g) → N2(g) + 5/2 O2(g)
and the following plots
Determine the order of the reaction with respect to N2O5
3. Iodine-123 is used to study thyroid gland function. This radioactive isotope breaks down in a first order
process with a t½ = 13.1 hours. What is k for this process?
4. A first order reaction A → B is 38.5% complete in 480 seconds.
a. Calculate the rate constant
b. What is the value of the half-life?
c. How long will it take for the reaction to go to 95% completion?