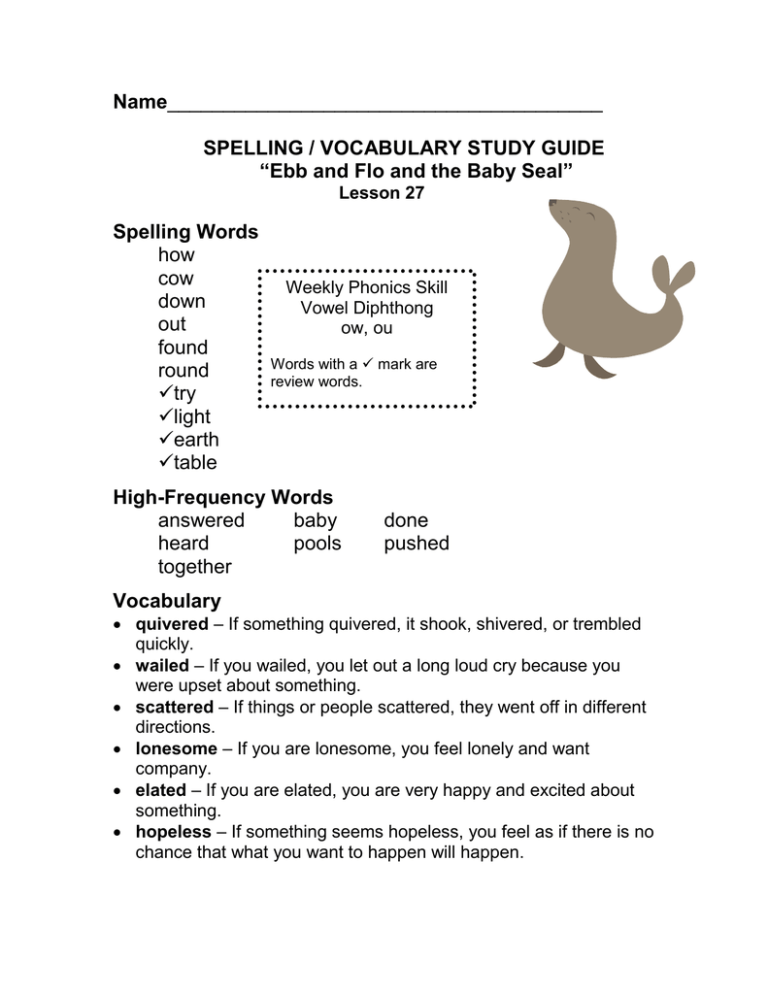 Name_______________________________________
SPELLING / VOCABULARY STUDY GUIDE
"Ebb and Flo and the Baby Seal"
Lesson 27
Spelling Words
how
cow
down
out
found
round
try
light
earth
table
Weekly Phonics Skill
Vowel Diphthong
ow, ou
Words with a  mark are
review words.
High-Frequency Words
answered
baby
heard
pools
together
done
pushed
Vocabulary
 quivered – If something quivered, it shook, shivered, or trembled
quickly.
 wailed – If you wailed, you let out a long loud cry because you
were upset about something.
 scattered – If things or people scattered, they went off in different
directions.
 lonesome – If you are lonesome, you feel lonely and want
company.
 elated – If you are elated, you are very happy and excited about
something.
 hopeless – If something seems hopeless, you feel as if there is no
chance that what you want to happen will happen.