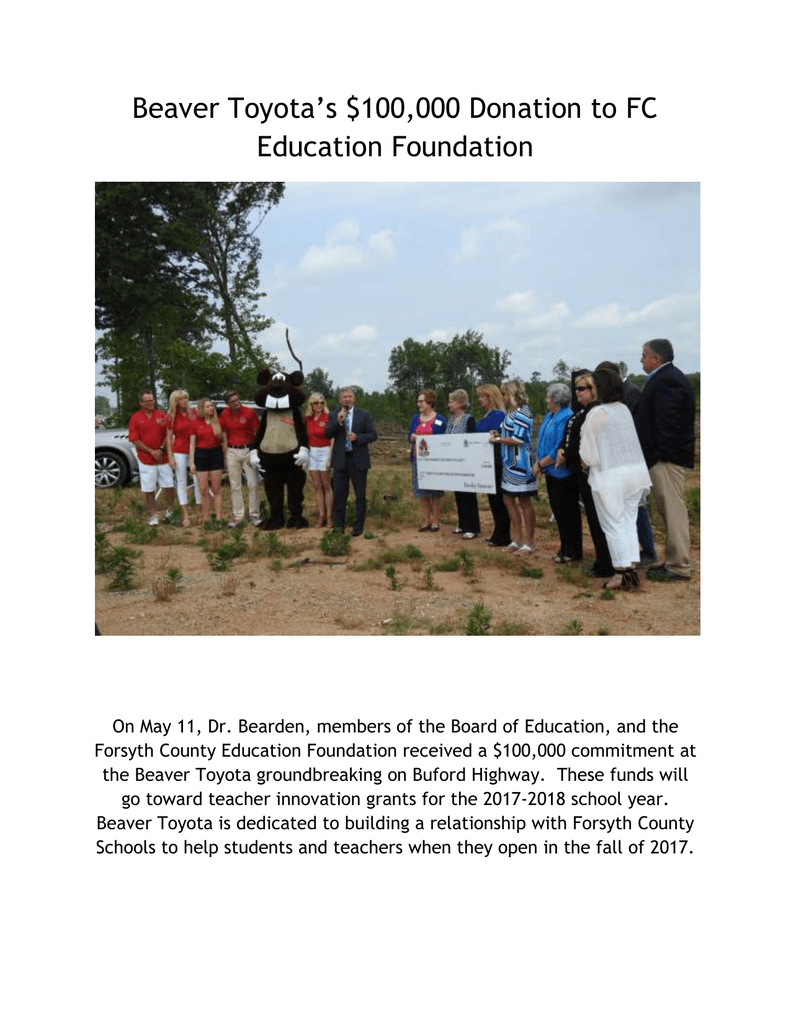 Beaver Toyota's $100,000 Donation to FC
Education Foundation
On May 11, Dr. Bearden, members of the Board of Education, and the
Forsyth County Education Foundation received a $100,000 commitment at
the Beaver Toyota groundbreaking on Buford Highway. These funds will
go toward teacher innovation grants for the 2017-2018 school year.
Beaver Toyota is dedicated to building a relationship with Forsyth County
Schools to help students and teachers when they open in the fall of 2017.