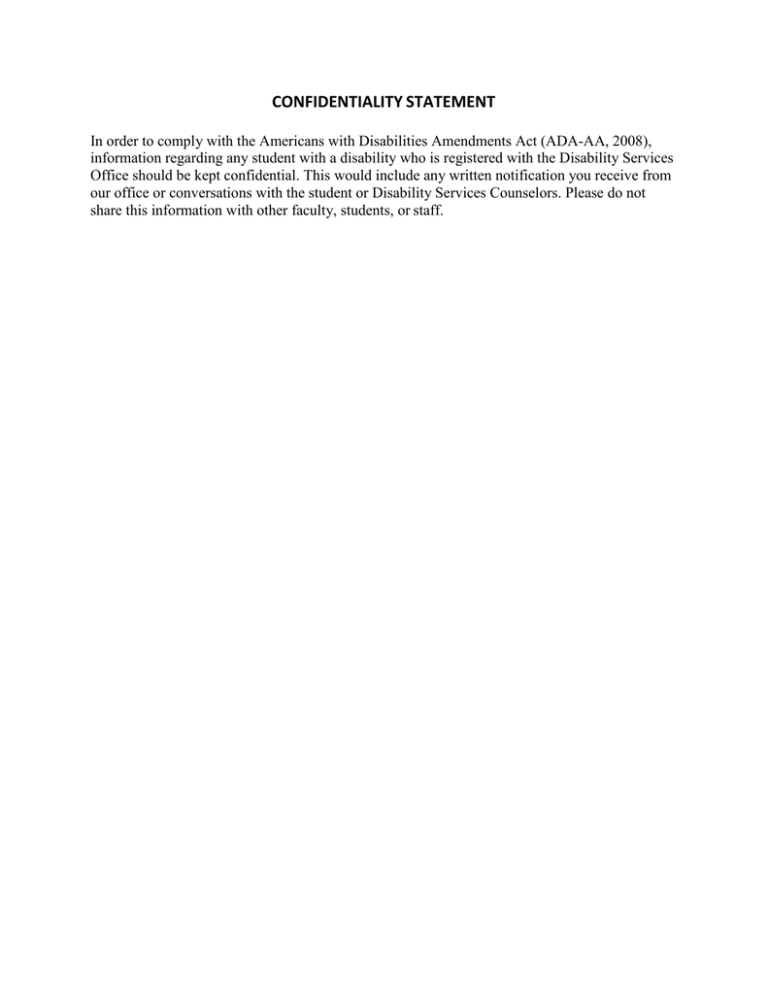 CONFIDENTIALITY STATEMENT
In order to comply with the Americans with Disabilities Amendments Act (ADA-AA, 2008),
information regarding any student with a disability who is registered with the Disability Services
Office should be kept confidential. This would include any written notification you receive from
our office or conversations with the student or Disability Services Counselors. Please do not
share this information with other faculty, students, or staff.