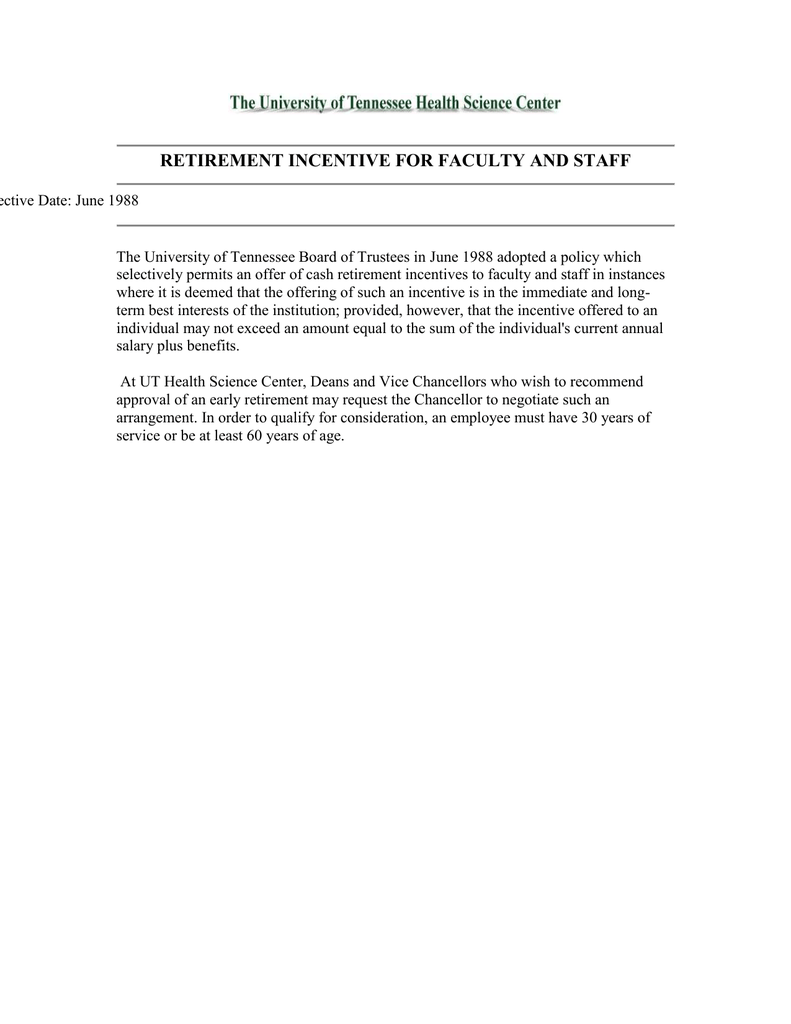 RETIREMENT INCENTIVE FOR FACULTY AND STAFF
ective Date: June 1988
The University of Tennessee Board of Trustees in June 1988 adopted a policy which
selectively permits an offer of cash retirement incentives to faculty and staff in instances
where it is deemed that the offering of such an incentive is in the immediate and longterm best interests of the institution; provided, however, that the incentive offered to an
individual may not exceed an amount equal to the sum of the individual's current annual
salary plus benefits.
At UT Health Science Center, Deans and Vice Chancellors who wish to recommend
approval of an early retirement may request the Chancellor to negotiate such an
arrangement. In order to qualify for consideration, an employee must have 30 years of
service or be at least 60 years of age.