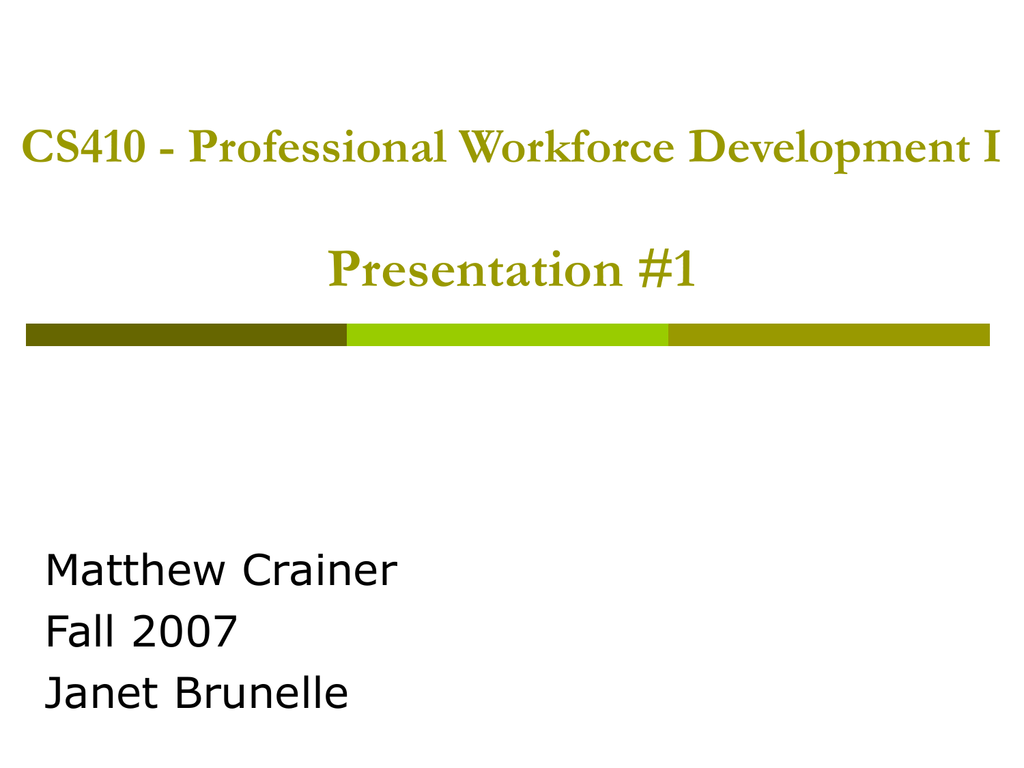 CS410 - Professional Workforce Development I
Presentation #1
Matthew Crainer
Fall 2007
Janet Brunelle
Computing problems






What applications are right for me?
Is the computer powerful enough?
Is there enough memory?
How does my video card perform?
Do I need to upgrade?
Is there something else I need?
Computer Performance
Assessment and Assistant




Retains current computer hardware setup
Suggests Applications and Games with best
performances
Assists user with peripheral add-ons
What hardware upgrades are available
Society Impact



Better informed decisions saving time and money
More enjoyment and use out of your home
machine
Less knowledge required about computers for
user to assess options
Implementation
GUI friendly software is installed on users
computer
 Solutions are stored on an internet
database with encryption

Business
Small free to list product and sales are
based off commission
 Customer pays low annual fee for
provided service and free updates and
assistance

Potential Conflicts
Hardware not capable of being fully
analyzed
 Some software solutions won't be
available
 Hardware already optimized or nonupgradeable
 Internet connection required

Conclusion
This application will assist the average and
less apt computer user to get more out of
their machine.