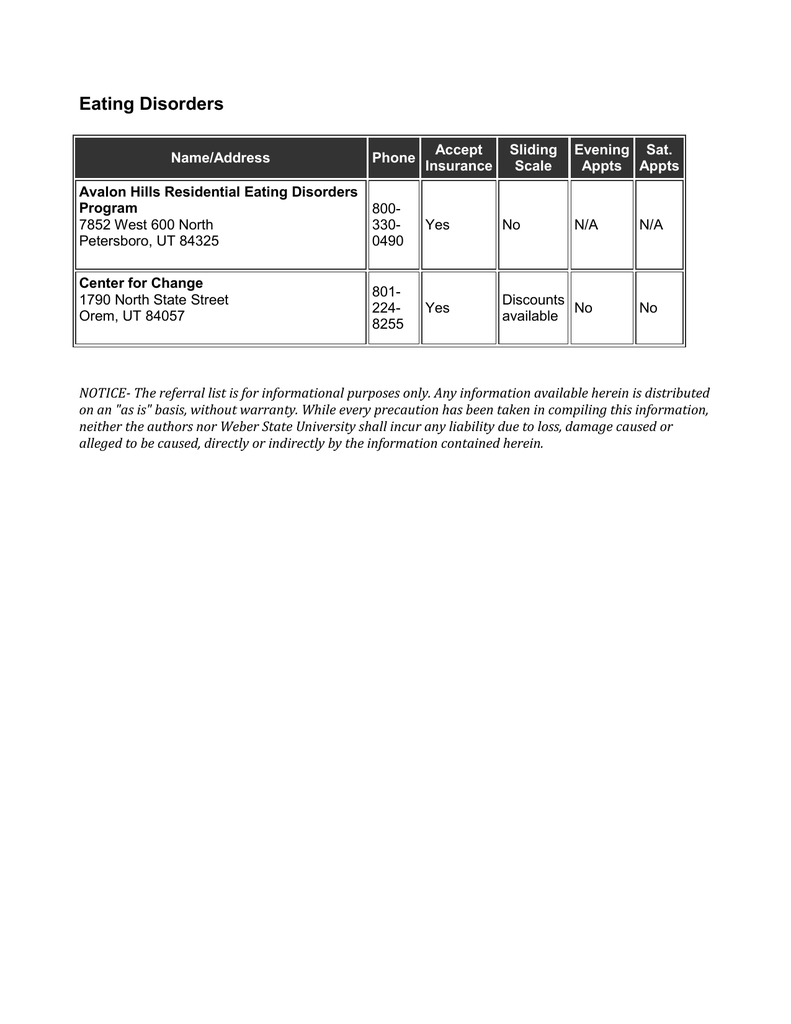 Eating Disorders
Name/Address
Phone
Avalon Hills Residential Eating Disorders
Program
8007852 West 600 North
330Petersboro, UT 84325
0490
Center for Change
1790 North State Street
Orem, UT 84057
8012248255
Accept
Insurance
Sliding
Scale
Evening Sat.
Appts Appts
Yes
No
N/A
Yes
Discounts
No
available
N/A
No
NOTICE- The referral list is for informational purposes only. Any information available herein is distributed
on an "as is" basis, without warranty. While every precaution has been taken in compiling this information,
neither the authors nor Weber State University shall incur any liability due to loss, damage caused or
alleged to be caused, directly or indirectly by the information contained herein.