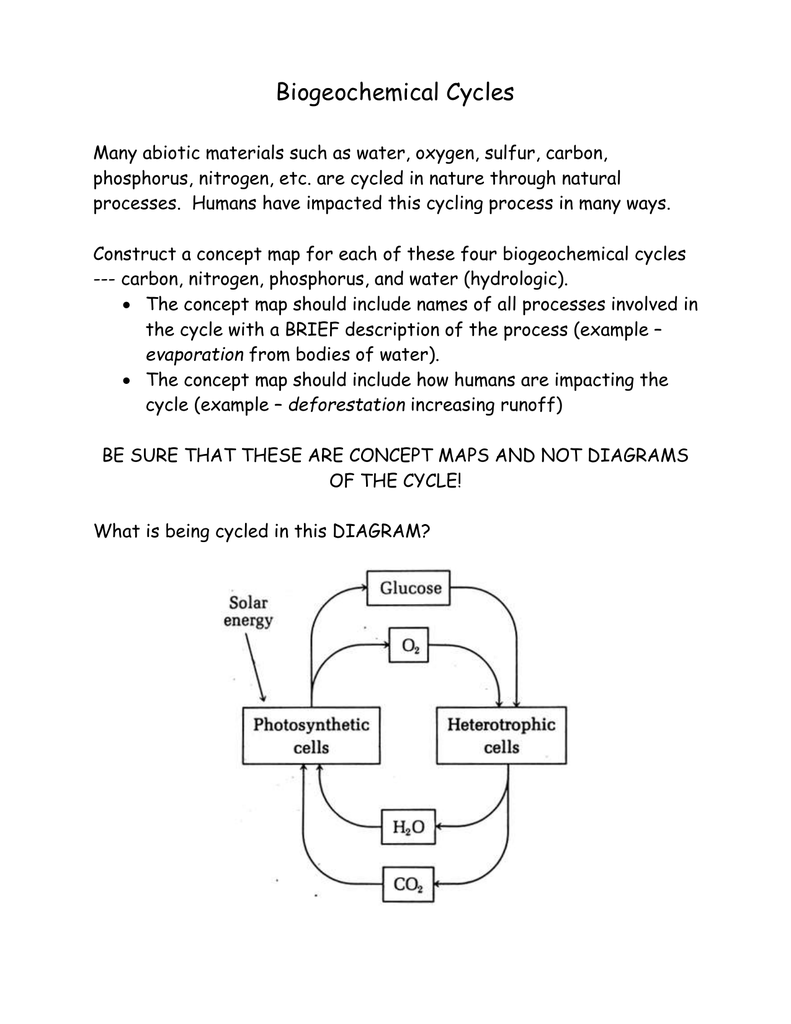 Biogeochemical Cycles
Many abiotic materials such as water, oxygen, sulfur, carbon,
phosphorus, nitrogen, etc. are cycled in nature through natural
processes. Humans have impacted this cycling process in many ways.
Construct a concept map for each of these four biogeochemical cycles
--- carbon, nitrogen, phosphorus, and water (hydrologic).
 The concept map should include names of all processes involved in
the cycle with a BRIEF description of the process (example –
evaporation from bodies of water).
 The concept map should include how humans are impacting the
cycle (example – deforestation increasing runoff)
BE SURE THAT THESE ARE CONCEPT MAPS AND NOT DIAGRAMS
OF THE CYCLE!
What is being cycled in this DIAGRAM?