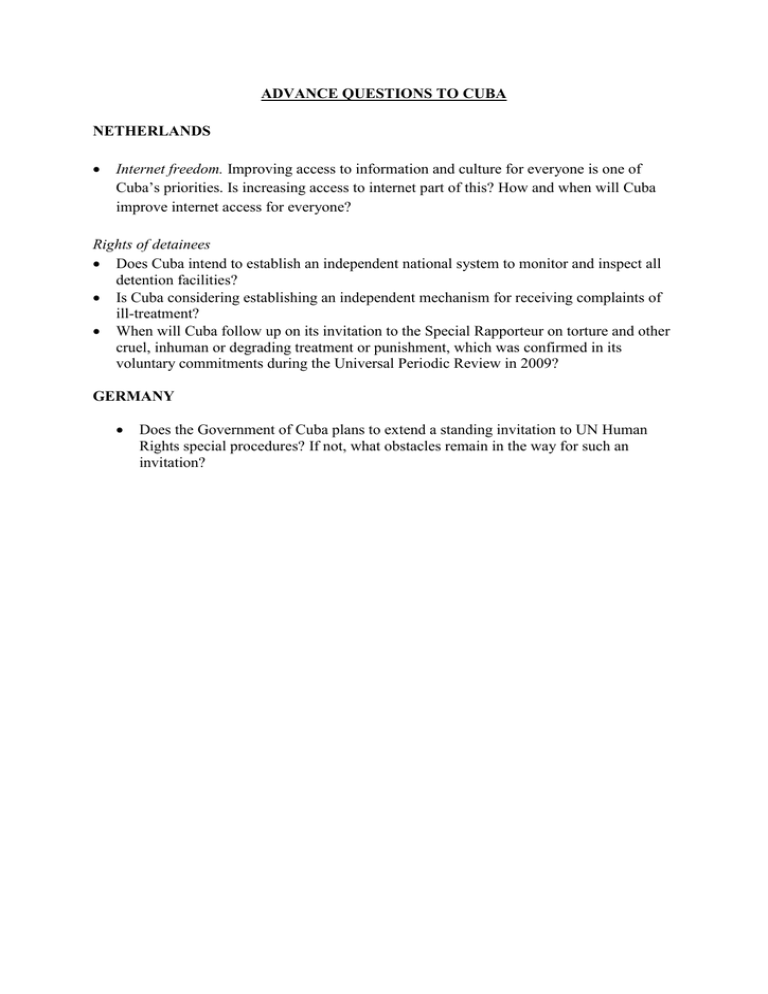 ADVANCE QUESTIONS TO CUBA
NETHERLANDS

Internet freedom. Improving access to information and culture for everyone is one of
Cuba's priorities. Is increasing access to internet part of this? How and when will Cuba
improve internet access for everyone?
Rights of detainees
 Does Cuba intend to establish an independent national system to monitor and inspect all
detention facilities?
 Is Cuba considering establishing an independent mechanism for receiving complaints of
ill-treatment?
 When will Cuba follow up on its invitation to the Special Rapporteur on torture and other
cruel, inhuman or degrading treatment or punishment, which was confirmed in its
voluntary commitments during the Universal Periodic Review in 2009?
GERMANY

Does the Government of Cuba plans to extend a standing invitation to UN Human
Rights special procedures? If not, what obstacles remain in the way for such an
invitation?