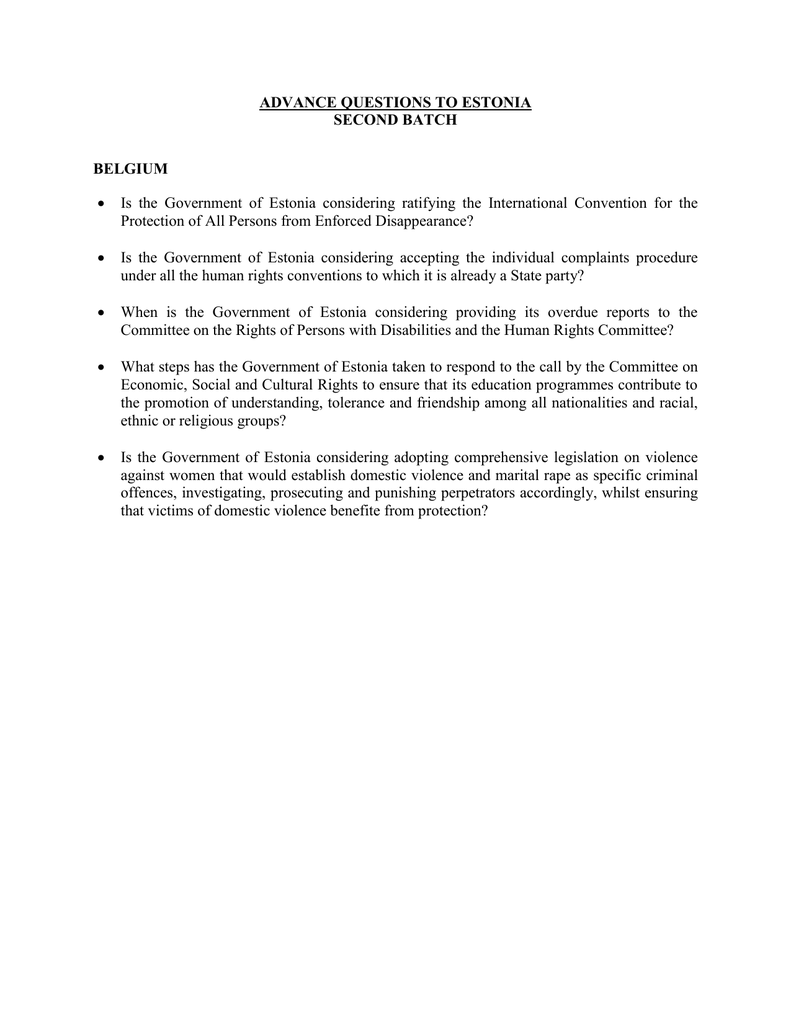 ADVANCE QUESTIONS TO ESTONIA
SECOND BATCH
BELGIUM

Is the Government of Estonia considering ratifying the International Convention for the
Protection of All Persons from Enforced Disappearance?

Is the Government of Estonia considering accepting the individual complaints procedure
under all the human rights conventions to which it is already a State party?

When is the Government of Estonia considering providing its overdue reports to the
Committee on the Rights of Persons with Disabilities and the Human Rights Committee?

What steps has the Government of Estonia taken to respond to the call by the Committee on
Economic, Social and Cultural Rights to ensure that its education programmes contribute to
the promotion of understanding, tolerance and friendship among all nationalities and racial,
ethnic or religious groups?

Is the Government of Estonia considering adopting comprehensive legislation on violence
against women that would establish domestic violence and marital rape as specific criminal
offences, investigating, prosecuting and punishing perpetrators accordingly, whilst ensuring
that victims of domestic violence benefite from protection?