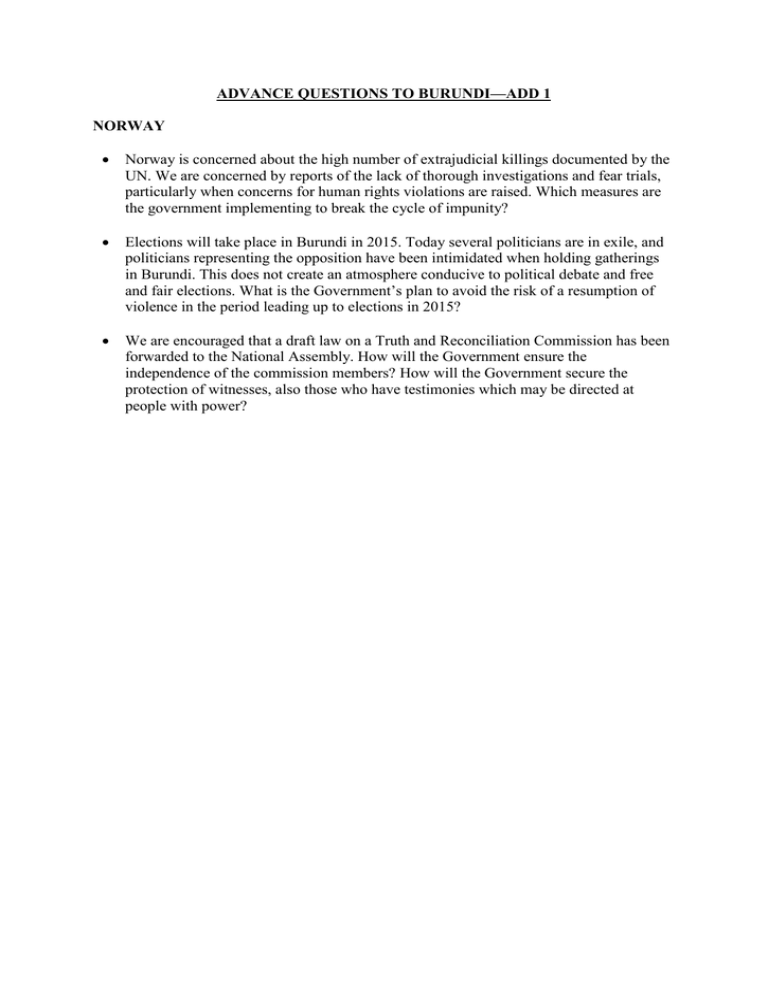 ADVANCE QUESTIONS TO BURUNDI—ADD 1
NORWAY

Norway is concerned about the high number of extrajudicial killings documented by the
UN. We are concerned by reports of the lack of thorough investigations and fear trials,
particularly when concerns for human rights violations are raised. Which measures are
the government implementing to break the cycle of impunity?

Elections will take place in Burundi in 2015. Today several politicians are in exile, and
politicians representing the opposition have been intimidated when holding gatherings
in Burundi. This does not create an atmosphere conducive to political debate and free
and fair elections. What is the Government's plan to avoid the risk of a resumption of
violence in the period leading up to elections in 2015?

We are encouraged that a draft law on a Truth and Reconciliation Commission has been
forwarded to the National Assembly. How will the Government ensure the
independence of the commission members? How will the Government secure the
protection of witnesses, also those who have testimonies which may be directed at
people with power?