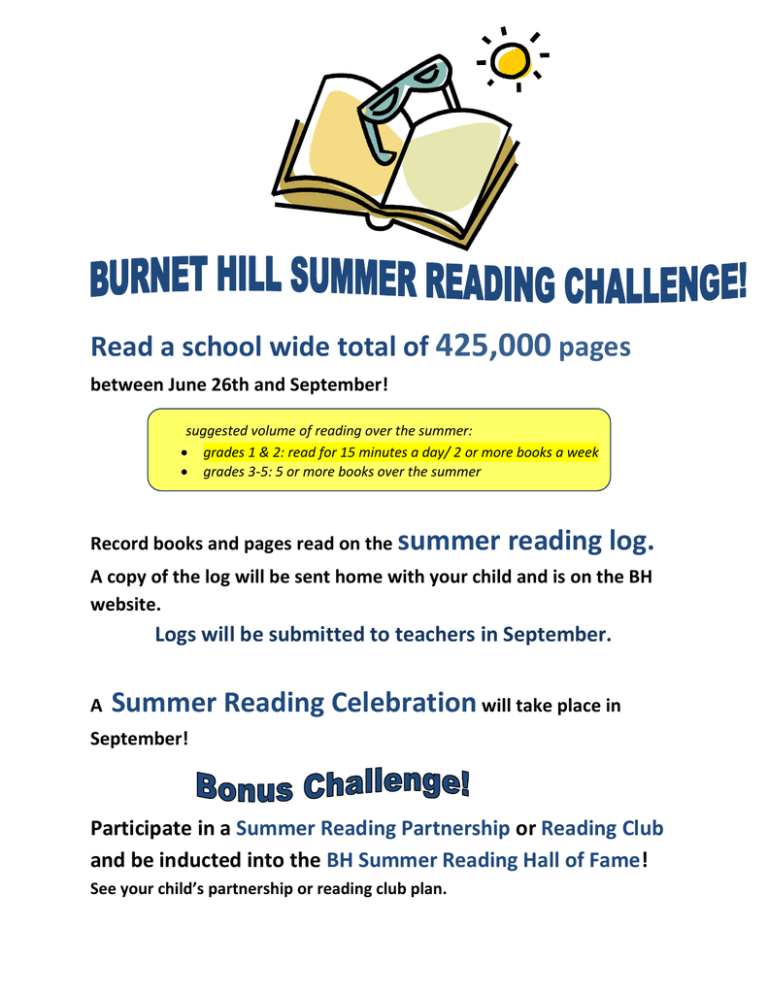 Read a school wide total of 425,000 pages
between June 26th and September!
suggested volume of reading over the summer:
 grades 1 & 2: read for 15 minutes a day/ 2 or more books a week
 grades 3-5: 5 or more books over the summer
Record books and pages read on the summer
reading log.
A copy of the log will be sent home with your child and is on the BH
website.
Logs will be submitted to teachers in September.
A
Summer Reading Celebration will take place in
September!
Participate in a Summer Reading Partnership or Reading Club
and be inducted into the BH Summer Reading Hall of Fame!
See your child's partnership or reading club plan.