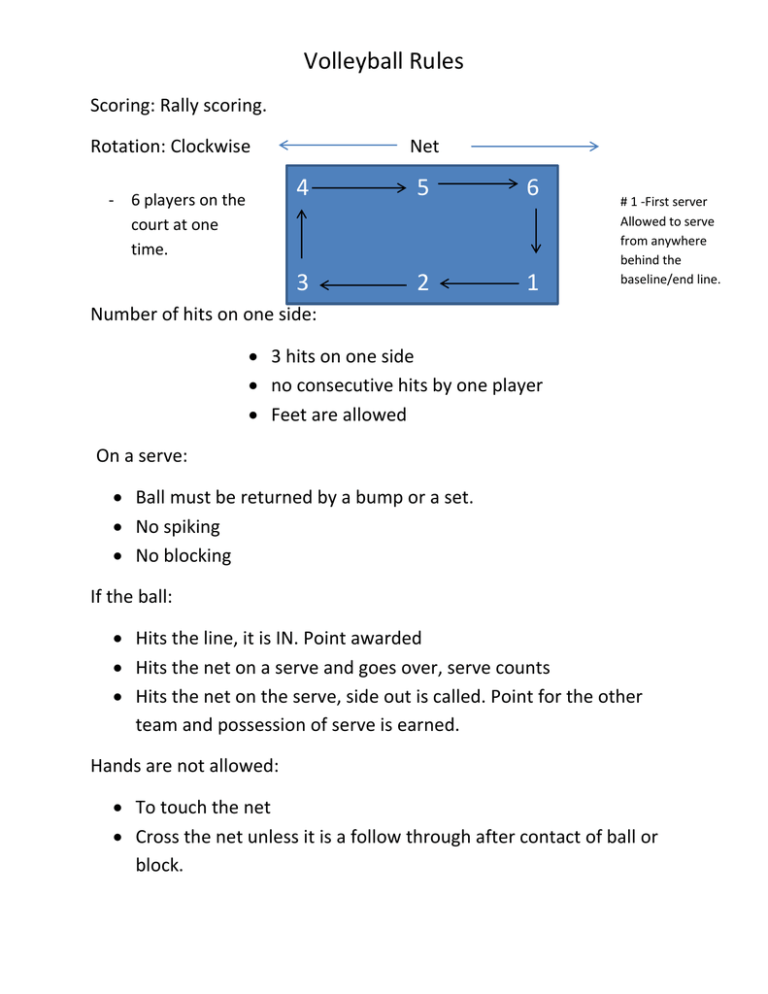 Volleyball Rules
Scoring: Rally scoring.
Rotation: Clockwise
- 6 players on the
court at one
time.
Net
4
5
6
3
2
1
# 1 -First server
Allowed to serve
from anywhere
behind the
baseline/end line.
Number of hits on one side:
 3 hits on one side
 no consecutive hits by one player
 Feet are allowed
On a serve:
 Ball must be returned by a bump or a set.
 No spiking
 No blocking
If the ball:
 Hits the line, it is IN. Point awarded
 Hits the net on a serve and goes over, serve counts
 Hits the net on the serve, side out is called. Point for the other
team and possession of serve is earned.
Hands are not allowed:
 To touch the net
 Cross the net unless it is a follow through after contact of ball or
block.