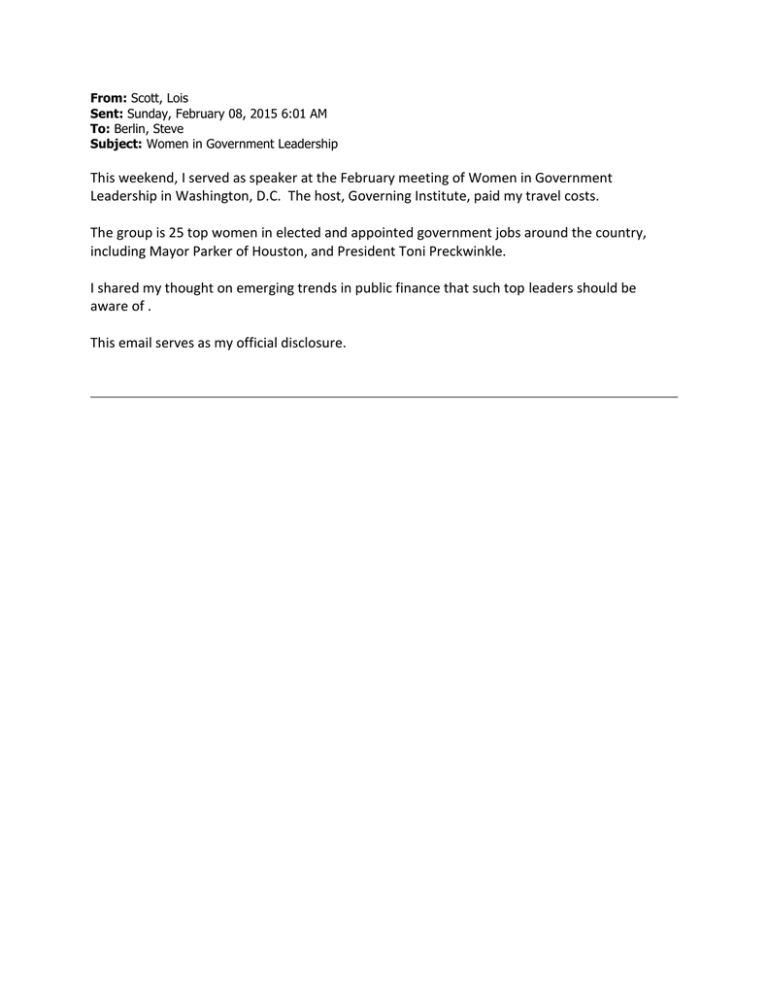 From: Scott, Lois
Sent: Sunday, February 08, 2015 6:01 AM
To: Berlin, Steve
Subject: Women in Government Leadership
This weekend, I served as speaker at the February meeting of Women in Government
Leadership in Washington, D.C. The host, Governing Institute, paid my travel costs.
The group is 25 top women in elected and appointed government jobs around the country,
including Mayor Parker of Houston, and President Toni Preckwinkle.
I shared my thought on emerging trends in public finance that such top leaders should be
aware of .
This email serves as my official disclosure.