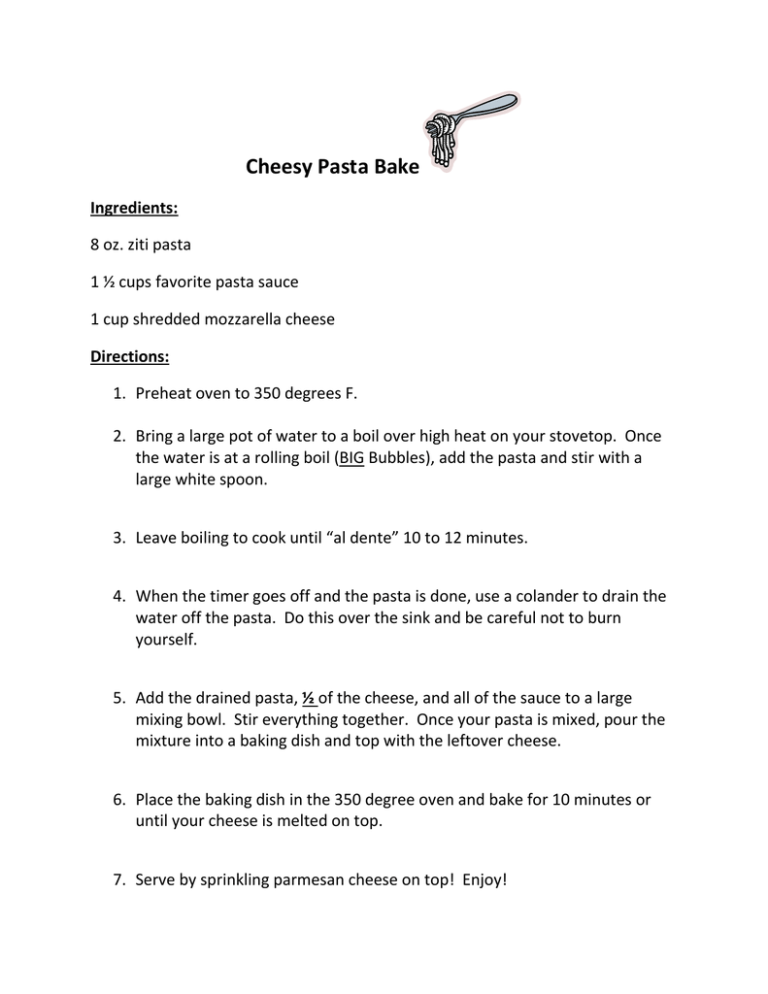 Cheesy Pasta Bake
Ingredients:
8 oz. ziti pasta
1 ½ cups favorite pasta sauce
1 cup shredded mozzarella cheese
Directions:
1. Preheat oven to 350 degrees F.
2. Bring a large pot of water to a boil over high heat on your stovetop. Once
the water is at a rolling boil (BIG Bubbles), add the pasta and stir with a
large white spoon.
3. Leave boiling to cook until "al dente" 10 to 12 minutes.
4. When the timer goes off and the pasta is done, use a colander to drain the
water off the pasta. Do this over the sink and be careful not to burn
yourself.
5. Add the drained pasta, ½ of the cheese, and all of the sauce to a large
mixing bowl. Stir everything together. Once your pasta is mixed, pour the
mixture into a baking dish and top with the leftover cheese.
6. Place the baking dish in the 350 degree oven and bake for 10 minutes or
until your cheese is melted on top.
7. Serve by sprinkling parmesan cheese on top! Enjoy!