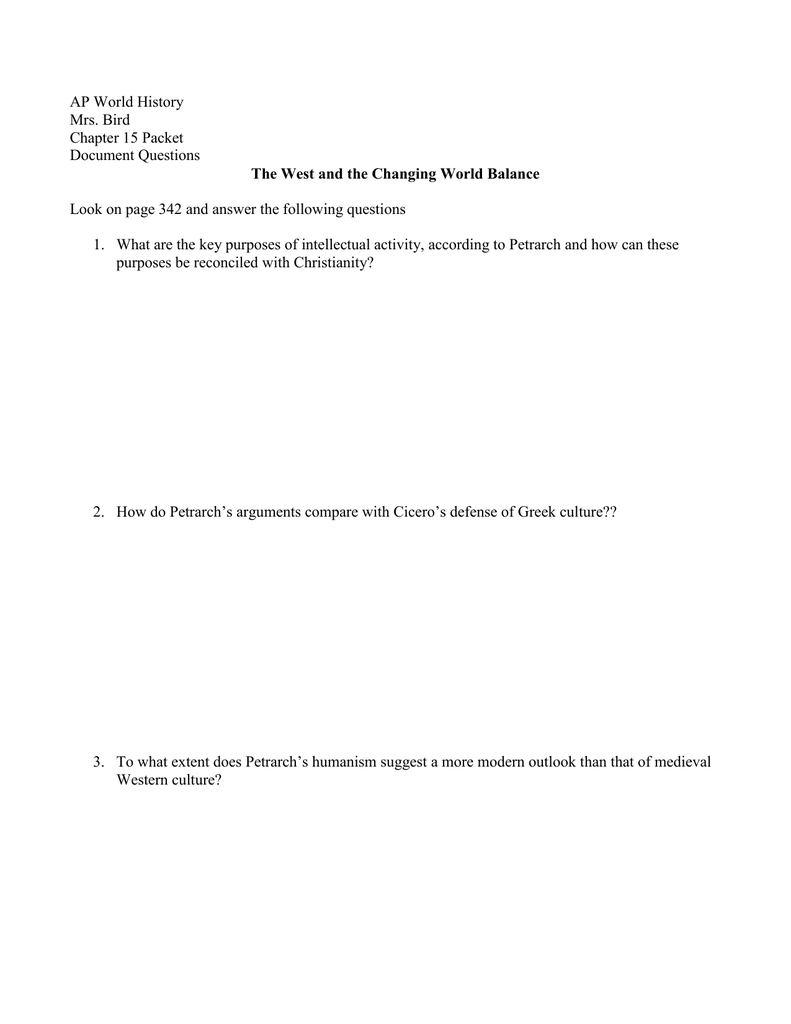 AP World History
Mrs. Bird
Chapter 15 Packet
Document Questions
The West and the Changing World Balance
Look on page 342 and answer the following questions
1. What are the key purposes of intellectual activity, according to Petrarch and how can these
purposes be reconciled with Christianity?
2. How do Petrarch's arguments compare with Cicero's defense of Greek culture??
3. To what extent does Petrarch's humanism suggest a more modern outlook than that of medieval
Western culture?
4. Does the spirit of the Renaissance suggest factors that might explain Europe's new expansion?
5. Did the Renaissance encourage human agency and how important were individuals in the major
development, compared to the larger causes?