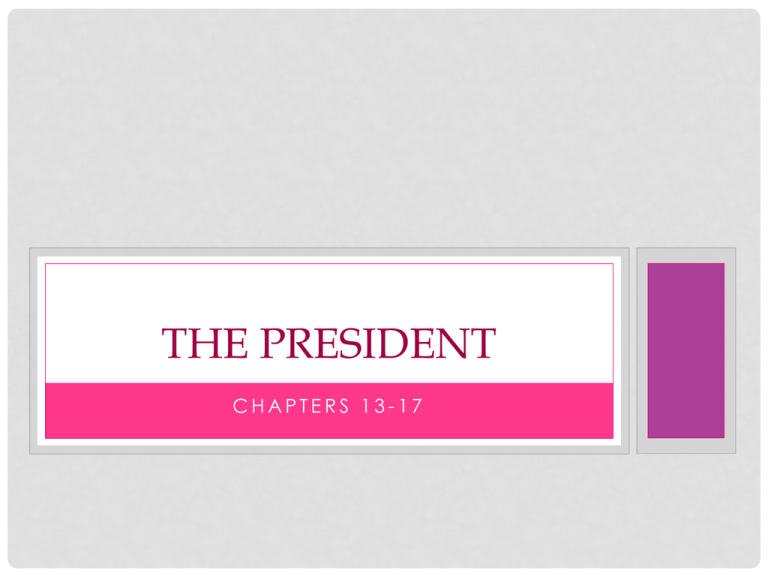 THE PRESIDENT
CHAPTERS 13-17
THE BUREAUCRACY
PART 3
WHAT IS A BUREAUCRACY
• The federal bureaucracy is all of
the agencies, people, and
procedures through which the
Federal Government operates.
• The president is the Chief Administrator of the
Federal Bureaucracy
• The Federal Bureaucracy is organized by
dividing into areas of specialization
THE NAME GAME. . .
• The name department is reserved for
agencies of the Cabinet rank.
• Outside of department, there is little
standardization of names throughout the
agencies.
• Common titles include agency,
administration, commission, corporation, and
authority.
AGENCIES IN THE FED.
BUREAUCRACY
• There are two different types of agencies
• Line Agencies
• Staff Agencies
LINE AGENCIES
• perform tasks for which the organization exists.
• Congress and the President give the line agencies goals to
accomplish and staff agencies help the line agencies
accomplish them.
STAFF AGENCIES
• Serves in a support capacity
• They aid the chief executive and other
administrators by offering advice and other
assistance in the management of the
organization.