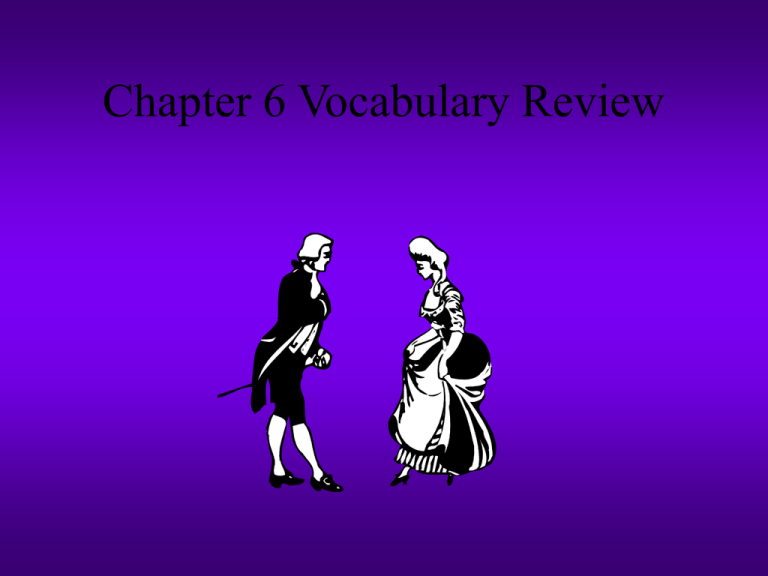 Chapter 6 Vocabulary Review
Credit
• A buyer's promise to pay over time for
things he or she buys.
debt
• Money, goods, services that are owed to
other people.
Enslaved
• To be held captive by another person and
forced to work for them.
Old Dominion
• A name King Charles II gave to Virginia
because many of its colonists supported his
return to the English throne.
William Berkeley
• Governor of Virginia who was blamed for
enforcing British trade laws that hurt
Virginia tobacco farmers.
Savings
• money set aside to be spent later
Money
• something used as an exchange for buying
and selling; money includes paper cash,
checks, and coins of gold, silver, copper, or
other metals.
barter
• To trade goods or services for other goods
or services.