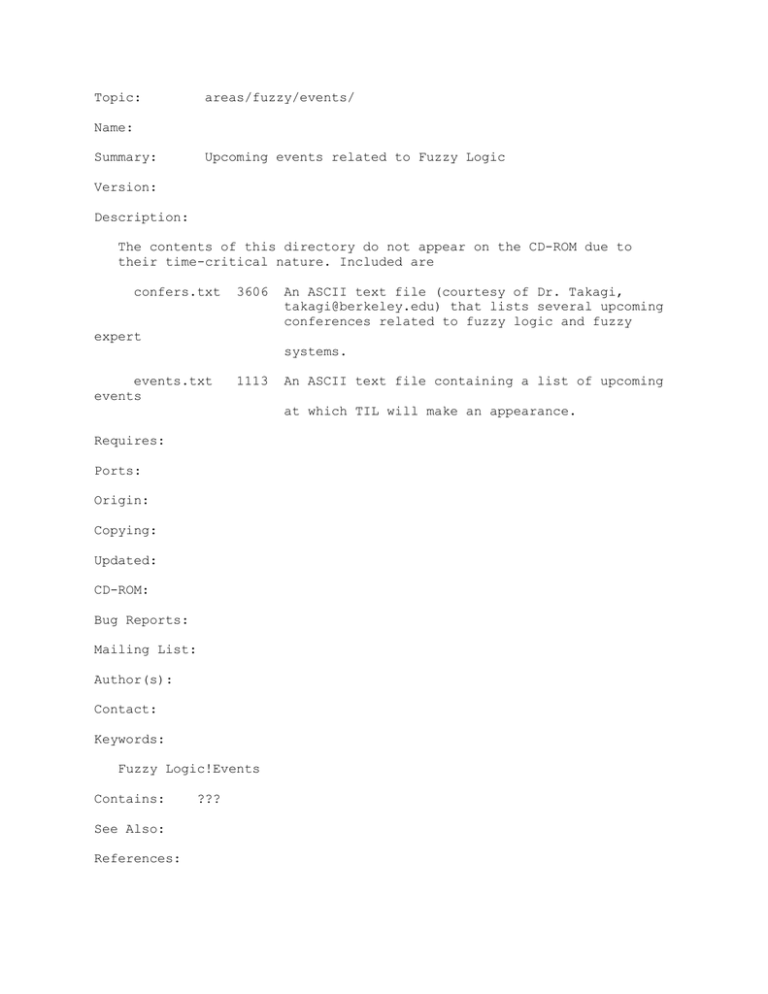 Topic:
areas/fuzzy/events/
Name:
Summary:
Upcoming events related to Fuzzy Logic
Version:
Description:
The contents of this directory do not appear on the CD-ROM due to
their time-critical nature. Included are
confers.txt
3606
An ASCII text file (courtesy of Dr. Takagi,
takagi@berkeley.edu) that lists several upcoming
conferences related to fuzzy logic and fuzzy
expert
systems.
events.txt
events
1113
An ASCII text file containing a list of upcoming
at which TIL will make an appearance.
Requires:
Ports:
Origin:
Copying:
Updated:
CD-ROM:
Bug Reports:
Mailing List:
Author(s):
Contact:
Keywords:
Fuzzy Logic!Events
Contains:
See Also:
References:
???