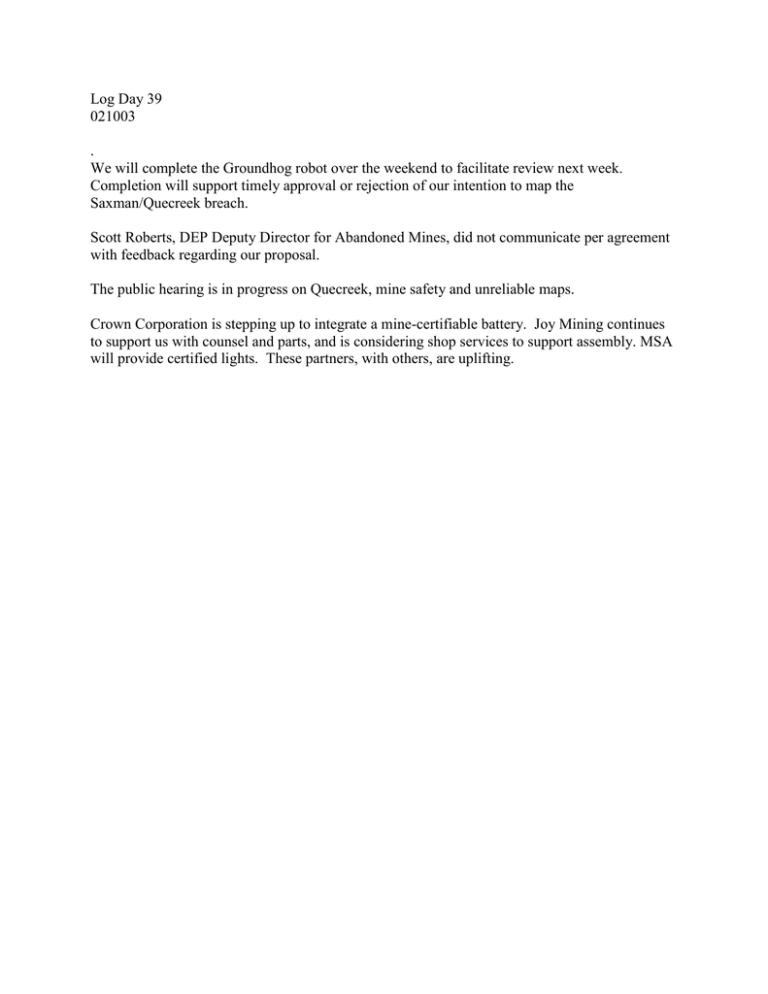 Log Day 39
021003
.
We will complete the Groundhog robot over the weekend to facilitate review next week.
Completion will support timely approval or rejection of our intention to map the
Saxman/Quecreek breach.
Scott Roberts, DEP Deputy Director for Abandoned Mines, did not communicate per agreement
with feedback regarding our proposal.
The public hearing is in progress on Quecreek, mine safety and unreliable maps.
Crown Corporation is stepping up to integrate a mine-certifiable battery. Joy Mining continues
to support us with counsel and parts, and is considering shop services to support assembly. MSA
will provide certified lights. These partners, with others, are uplifting.